<<<<=====Share on Facebook Here and Google+ above

If you Like, RETWEET HERE============>>>>
And Comment Below!
What I Learned from Chris Brogan at #icon12
Today is the final day for InfusionCon 2012 in Phoenix and I wanted to share what I learned from Chris Brogan at this event yesterday. He had some really good insight into social media and google+ which I will share below.
Who is Chris Brogan?
Chris Brogan is a speaker, best-selling author and has a monthly column in Entrepreneur magazine. This guy is a master of online relationship building and communication in Social Media and a pretty funny guy on stage. After watching his presentation I now have to go and figure out what dubstep is…I still have no idea. By the way, in case you missed it, you might check out my blog on Gary Vaynerchuk that I did from infusioncon yesterday, a lot of people really dug it.
What I learned from Chris
He suggested two books which I have since downloaded to my iPad: How to get rich by Felix Dennis and Millionaire Maker by Loral Langemeir. I always love to hear what successful people suggest when it comes to books as it saves me time from reading crappy ones =)
Chris talked a little bit about what in your business should be automated and what should not. He brought up a great point in that if you are someone or a company using a [email protected], then, you just don't get customer service. All of your email communication to your customers and list should be from a PERSON that WANTS to be interacted with. The humanizing of what we have learned with the digital world is critical if you want to stand out.
Chris Brogan and Google+
Chris said a lot of people are nay-saying Google+ but what you have to understand is Google controls the two largest search engines online, Google and Youtube and they are going to put major emphasis on search results and tying those results to who is in your circles. For example, if you put Alan Mulally (CEO of Ford) in your circles and then search for the word "car", Ford will be your number one results…hmm, that sure makes ya think right? By the way, you can add me to your circles (hint, hint) by going here – Ray Higdon on Google+
Some Quick Marketing Tips from Chris Brogan
1. Stop using QR Codes on Social Media or a website…they are already online!
2. Over 70% of people that do use QR codes send the person to a non mobile friendly website..that makes no sense.
3. Be sure to check your website for how mobile friendly it is as over 60% of traffic is now coming from mobile devices.
4. Be aware of what you are showing to your visitors when they come to your site. What do you want them to do? He suggested removing the social media icons in the sidebar as that is not really what you want them to do, why offer them such an easy way to leave your site? (have never heard that, pretty cool)
5. If you are not sure what type of videos to make, do Frequently asked questions videos about your product or affiliate products.
6. Always concentrate on how to make your buyer the hero, make them happy!
Blogging
If you are interested in learning how I get daily leads from blogging, join me on Thursday night as I peel back the curtain and reveal some of my strategies I have never shared before, this one will sell out and max the lines as I have a lot of affiliates and Magnetic promoting it, you can register here
If you enjoyed this post please comment and share if you want more content like this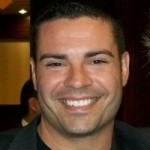 Ray Higdon
Skype: ray.higdon
Email: [email protected]
Work With Me – Numis Network
Image: Ohmega1982 / FreeDigitalPhotos.net
PS: If Your Upline Does Not Have a Step-By-Step Blueprint For Success, Check This Out (Unless You Already Have Too Many Leads) – Click Here For Instant Access
XXXXXXXXXX – Snag a Copy of My New Audio CD – XXXXXXXXXXXXX
If you Wanna Get Supercharged, Snag a copy of my brand new Audio CD that was just released called "Maintaining Your Power". This CD will have you strong like bull while prospecting and it also makes a great gift to your downline as well. You can now pick up a copy of this audio CD for only $14.95. You can buy by going here and be sure to ask about our bulk discount by emailing me at [email protected]
xxxxxxxxxxxxxxxxxxxxxxxxxxxxxxxx
If you enjoyed this blog on Chris Brogan, retweet and comment please