<<<<=====Share on Facebook Here and Google+ above

If you Like, RETWEET HERE============>>>>
And Comment Below!
How to Crush it Gary Vaynerchuk Style
Gary Vaynerchuk is friggin awesome. I am at the Infusionsoft conference in Phoenix (InfusionCon #icon12) and Gary was the keynote speaker last night. It cost thousands of dollars to attend this event with travel and everything and his speech alone was worth the cost, let me share what I learned from this guy with you all in this quick blog post.
Who is Gary Vaynerchuk?
Gary Vaynerchuk is the author of Crush It and The Thank You Economy. I highly suggest you devour anything you can from this man if you plan on building a business that lasts. I will get into how I fully believe what he preaches applies to our industry of Network Marketing here in a bit. Gary built his wine company into a 60 million dollar company by having amazing customer service, utilizing social media (Mainly Twitter) and spending time on being intimate with his customers.
Some of My Takeaways from What Gary Vaynerchuk Spoke on
I have been preaching to my fellow online network marketers that they have to get on the phone more with their prospects and teammates versus just look for a technology answer to every problem and Gary definitely validated that thinking. He said that marketers always ruin everything…and we are on that path to doing it with technology and the Internet. He is a self-confessed marketer so this was not a bash but a wake up call to look at your business and ask yourself this question…WHY WOULD YOUR CUSTOMER STAY WITH YOU?
Why Traditional Marketing Sucks More Than Ever
Gary suggested the next time you drive in your car , look around at three different people driving. He bets two of them will be texting or on their phone. You think people are looking at billboards? They are not even looking at the road?
Also, you see companies spend huge amounts of money on TV commercials and by asking the audience he demonstrated that 90% of the people in the audience (around 1500 people) never even see commercials as they use DVR or some form of Tivo device. He says the key to the game is customer experience and retention.
Great Story About Retention
Almost every marketer on the planet is looking at customer acquisition, IE, constantly getting new leads and clients. Gary said that when someone opts out of his email list, someone will call that person and thank them for being on the list. Most of the people will wait for the sale pitch and there is none, just a simple reach out to thank them. Here is the shocker…48% of the people that opted out that gets called, asks to be put BACK on the list!
How Can YOU Crush it Gary Vaynerchuk Style?
Well, I can tell you what I got out of his talk and what I plan on changing and perhaps it will help you too.
1). Any person that enrolls in my primary network marketing company is going to get placed into a 4 week one on one coaching package. This is something I have done from time to time but now going to make it a permanent fixture of my business. Anyone in my team that has EVER reached out to me has received communication back but I think stepping it up is a smart thing to do for me and them.
2) Gary said to build his company he spent almost 15 hours per day on the twitter search page looking for people in his niche that were talking about things in his niche of Wine. I plan on carving out time to do the same for my niche of Network Marketing. I recently started a Facebook group where people can post their questions and get answers from me and others in the group so I think that is a start but wanna go further into this.
3) I will take a lot more action on being more intimate with people that purchase my different products and interact with me on social media and on my blog. This again is something I think I have done better than most but to be the best, definitely need to step it up bigtime.
Last Gary Vaynerchuk Story
Gary had a guy buy $4,000 of wine from him and he lived in Chicago. He decided to check this guy out and from checking out his social media found out he was a Bears fan. As a total surprise they sent this customer an autographed Jay Cutler jersey. Later the customer replied that he was blown away and had spent over a million dollars at his local wine supplier over the past 10 years but they didn't even know his name let alone buy him any gifts. He told Gary that he would always buy all of his wine from him and he has. Here's the even cooler part…4 orders came in from other people this customer had mentioned the jersey story to that totaled over $70.000!
What are you doing for your customers? How are you retaining them? People want more interaction and personalization, how can you deliver that to stand out? Why would someone stay on YOUR team or continue to purchase your products? All questions to think about in this new economy where the BEST leverage, might mean being more intimate.
If you enjoyed this post please comment and share if you want more content like this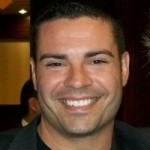 Ray Higdon
Skype: ray.higdon
Email: [email protected]
Work With Me – Numis Network
Image: Ohmega1982 / FreeDigitalPhotos.net
PS: If Your Upline Does Not Have a Step-By-Step Blueprint For Success, Check This Out (Unless You Already Have Too Many Leads) – Click Here For Instant Access
XXXXXXXXXX – Snag a Copy of My New Audio CD – XXXXXXXXXXXXX
If you Wanna Get Supercharged, Snag a copy of my brand new Audio CD that was just released called "Maintaining Your Power". This CD will have you strong like bull while prospecting and it also makes a great gift to your downline as well. You can now pick up a copy of this audio CD for only $14.95. You can buy by going here and be sure to ask about our bulk discount by emailing me at [email protected]
xxxxxxxxxxxxxxxxxxxxxxxxxxxxxxxx
If you enjoyed this blog on Gary Vaynerchuk, retweet and comment please