What is the best way for Network Marketers to Generate Leads?
Well, there are a few ways to generate leads and NOT all of them are worth your time.
Here I share with you the best way to get leads that WANT what you have to offer.
Best Ways For Network Marketers To Generate Leads
Most of the time network marketers make things just too darn complicated, right?
You know people have been communicating their whole lives. They've been going into gas stations asking for directions, they've been able to navigate a hotel lobby and ask for a cup of coffee. But when they enter network marketing, they kind of lose their mind on how to speak to human beings.
It's like they walked through this wall or something and all intelligence is erased.
Ask yourself, when you ask the question how do you generate leads, ask yourself what would make you a lead? Real simple.
I'll give you couple of examples.
We Believe In Attraction Marketing
Attraction Marketing means you're putting VALUE into the marketplace to ATTRACT who you're trying to attract to come to you.
Now you guys see attraction marketing all day long, you just don't label it attraction marketing.
Here in the United States and maybe world wide, we have home building supply companies like Home Depot or Lowe's. They're kind of for the do it yourself-er.
You know if you want to build out a bathroom or lay some tile, you'd go to these places. You'd buy the materials and you go and do it. Well, some of them use attraction marketing.
Speaking of laying tile, I've seen it where this Home Depot or Lowe's would have a Saturday workshop on how to lay tile. It's free to attend. Now think about that, here they are leading with something.
Will that attract someone who has no interest in do it yourself? No. You're not going to see me at lay tile workshop. It's not happening. Not my deal. I didn't get that manly man gene for some reason.
Who will go? People who like Do It Yourself stuff.
That's attraction marketing.
Marketing Is On Purpose
[clickToTweet tweet="In order for you to generate a lead, you need to ask yourself who am I trying to attract?" quote="In order for you to generate a lead, you need to ask yourself who am I trying to attract?"]
This is where network marketers fall to pieces because they're like, "I can recruit anybody. I'm just trying to recruit anybody that's living." Very difficult to just say I want to recruit everybody.
Now prospecting, if you're out and about, prospect the woman you're with. Prospect whoever around you. Right, that's fine. I don't have a problem with a 6 foot rule. I don't like it as the only rule. But hey if you're out and about and you run into somebody prospect them. Totally cool.
Marketing is on purpose. It means I want to attract a particularly type of person and you design your marketing in a way to attract that kind of person.
Is Home Depot going to run a class on how to make submarine sandwiches? No. Makes no sense, right? Would people be attracted to that? Like that one I might attend. I like submarine sandwiches, they're pretty good. That I might attend but I'm going to go there and be like why am I in a building supply company? I'm not going to buy anything. It doesn't make sense.
You first identify who do I want to attract and stop in your marketing trying to attract everybody and instead think on purpose.
Say, who am I trying to attract? What problems do they have? What desires do they want to achieve? Do they want certain things in their life? What do they want to get rid of?
Start creating content around that to attract them to you.
Now, Connecting With The Lead
There are many ways to connect with your lead. Check out the video down below where I share the most effective and time efficient way to connect with leads.
What did you think of that? Easy right? Let me know what you think in the comments below. Feel free to share with your teammates.
More Resources For You:
MLM prospecting tips if you are shy or even scared to talk to others.
29 Sources of Leads so you never run out of people to talk to ever again
Did This Help You? If so, I would greatly appreciate it if you commented below and shared on Facebook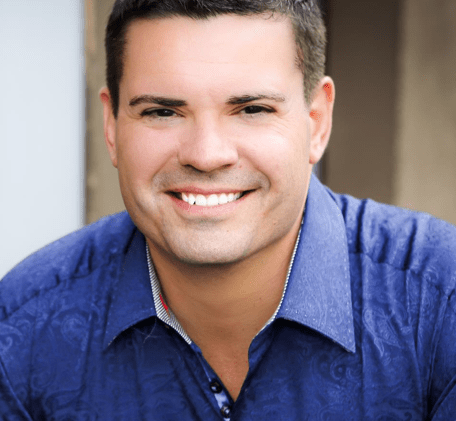 Ray Higdon's Network Marketing Blog
Skype: ray.higdon
Email: [email protected]
Periscope – Ray Higdon on Periscope
Considering Coaching? Check out my Work with Me tab and Survey where we Help People Everyday.
PS: If you haven't recruited anyone, or fewer than 10 people, This Course will Help (and is on Sale)
If you enjoyed this post about Best Ways For Network Marketers To Generate Leads, retweet and comment please