<<<<======Share on Facebook Here
If you Like, RETWEET HERE============>>>>
And Comment Below!
Hunger Walk – Helping Families in Need!
I am doing a hunger walk this Saturday and we are working to raise money to help get food in the hands of those less fortunate. Appreciate you taking the time to read this message. I also have a special offer to those who contribute.
What is a Hunger Walk?
Hunger walks are community sponsored events to raise money to purchase food for those less fortunate. It is a great way to show support and feel a part of the process. If you are in the state of Florida and wish to join us, the hunger walk I am doing this Saturday starts at 9:30am at Miromar Outlet Mall in South Ft Myers on Saturday, January 21st.
What is the Harry Chapin Food Bank?
Harry Chapin was one of the most inspiring individuals when hunger began to enter America's conscience in the late 1970s. Harry was a popular folk/rock performer ("Taxi," "Cats in the Cradle," "Circle") who donated the proceeds from every other concert he gave to end hunger. He also co-founded the organization World Hunger Year. Harry spent a great deal of time on Capitol Hill, convincing members of Congress and their staff to enact solutions to the solvable problem of hunger. Tragically, Harry Chapin died in a car accident in 1981 at the age of 39. In 1987, Harry was posthumously awarded the Special Congressional Gold Medal for his tireless fight against hunger.
The Harry Chapin Food Bank started in 1983 in his honor. The cooperative's primary responsibility was to help distribute the huge surpluses of cheese and other dairy products held by the federal government. Almost immediately, the cooperative began recovering other food products through food drives and by salvaging nutritious foods from retailers and growers. Throughout the 1980s, the cooperative grew in size and effectiveness, earning the reputation it deserves today as the #1 safety net for the hungry in Southwest Florida.
By the end of the 1980s, the food bank had become the exclusive distribution agent for USDA and FEMA commodities for Southwest Florida. Today, the food bank provides food for more than 30,000 individuals each month.  In the past fiscal year, (Jul 1, 2010 – Jun 30, 2011) the Harry Chapin Food Bank distributed nearly 12.5 million pounds of food to Southwest Floridians in need, with a food value of more than $20 million.
My Area of Southwest Florida and Why This Means so Much
Southwest Florida was one of the areas hardest hit by the real estate crash. At one point SWFL was the second fastest growing area in the country and the number one source of concentrated home builders in the country. When it was hot it was hot but unfortunately that came crashing down years ago. Almost every area has been affected by the economy and real estate bust so this is not to determine who was hardest hit but I can tell you there are a lot of people out of work and no longer able to afford their previous lifestyle and there are even people that have gone from professionals to homeless..
Here is the reality and why this means so much to me: I could have been one of them. In 2009 I was in personal foreclosure and most of my real estate went belly up and I was in a mental and financial coma. A different fork in the road and I could be the one personally asking for help putting food on the table. Fortunately, I was able to get out of that mess and feel the need to give back, especially to those I could have so easily joined the ranks of.
My Bribe to you
I have a personal donation website for the Harry Chapin Food Bank located here – Ray Higdon's Food Bank Page. I will be donating my time and some money to the cause and would love for you to consider doing the same. A lot of you reading this are NOT in the SWFL area as I have sales teams all over the world so I would like to bribe you. Keep in mind I do NOT get to keep any donations nor do I believe there is any prize (other than feeling good) for bringing in lots of money. Those who donate at least $50 will get a personal one on one coaching session with me. If you are in the states it will be over the phone and if you are outside the US it will be via skype. I want to applaud those who have already given as you did so without any bribe but I do hope my bribe gets a little more money toward people that could really, really use it. Gratitude and Honor to you =)
How to donate
Just go to this page and donate what you can! – Ray Higdon's Food Bank Page
If you enjoyed this post please comment and share if you want more content like this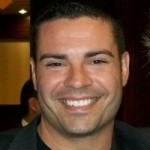 Ray Higdon
Skype: ray.higdon
Email: [email protected]
Work With Me – Numis Network
Image: vichie81 / FreeDigitalPhotos.net
PS: If Your Upline Does Not Have a Step-By-Step Blueprint For Success, Check This Out (Unless You Already Have Too Many Leads) – Click Here For Instant Access
If you enjoyed this blog on walk for hunger, retweet and comment please