<<<<======Share on Facebook Here
If you Like, RETWEET HERE============>>>>
And Comment Below!
Vibrational Money Immersion Home Study Marketing Training Course
There has been a lot of buzz around my Vibrational Money Immersion 15 week home study course so I thought I would answer all the questions in this post. This is the biggest and coolest project I have ever personally taken on and I am more excited for this than any content I have ever produced. Monday I did a private webinar to some of the people that bought my sponsoring course and 68% of the attendees bought! If you are a network marketer and have been on all the webinars out there and to all the events but still do not have results, this course will help you where you really need it and that is your mindset.
Make More Money at Home With Weekly mp3 Delivery
Those who buy the home study course will get a new, content packed mp3 emailed to them, each week, for 15 weeks to add to your digital library. Each week you will also receive an assignment that I will review with you over email. No, it will NOT be an assistant, it will be me personally going over it with you via email. That being said, I cannot do this with thousands of people so I am ending the discounted price of $97 soon. I had originally planned on ending the discount today but I figured some people may get money for Christmas and want to join in the fun so the discounted price of $97 will end on Monday, December 26th.
Make Money Not Excuses
Each week the content will be centered around how to increase your vibrational quotient to accept and make more money.  I have found that it literally doesn't matter how many tactical books, webinars, etc that someone has gone through in regards to how much money they make but it DOES matter their attitude about money and the massive acquisition of it. I have also found that people get the most benefit from something when they are held accountable over a period of time. Attending a single webinar when you are not making money is like hiring a personal trainer for one session…you need more accountability over a period of time to course correct.
Common Questions about the Vibrational Money Immersion Home Study Course
Q: How will the weekly mp3's be delivered?
A: Via email.
Q: Who will be doing the training?
A: That would be me 🙂
Q: Who is this home study course for?
A: Anyone who feels like they are working and studying hard but not getting the results they want in life and in their network marketing business. The people that hire me as a coach that pay $400 for (4) 15 minute sessions almost always have a hangup with money in their subconscious that can be pried out over time. Until that is discovered, it is almost impossible for them to get, keep or hold on to money.
Q: Why is the price so cheap for a 15 week course?
A: If you break down $97 over 15 weeks, it means that people are paying roughly $6.50 each week. That is, ridiculously cheap, however, for me to record something one time and then just help the people that do the assignments (not everyone will), then it is worth my time to do so especially given that this format will be the best chance for someone to actually change their results which, I hope to gain testimonials from (which is also a form of payment)
Q: In the past you have focused on teaching tactical skills such as sponsoring, twitter marketing, prospecting, etc, why the sudden jump into mindset stuff?
A: Because it is what people actually need. When you have the right vibration with money, the tactical stuff is easy to learn.
Q: Do you have a money back guarantee?
A: Absolutely. Someone can go through all 15 weeks and if they honestly and truly do not feel it was worth $97, I will happily refund every single penny.
Q: Is there a sample of the type of training that will be on the mp3's?
A: Yes, you can watch my video where I kicked this off on my blog here –  Vibrational Money Immersion Video
Q: How can someone buy the course?
A: Just go to this link – Buy Home Study Course
Q: When do I get the course if I already bought?
A: First mp3 with assignment will go out next week. I originally planned on doing it this week but as I am fighting a cold, figured people would NOT want to hear me coughing in between sentences. 🙂

Wish I had this in my arsenal sooner
When I struggled through 11 different MLM's and failed for years, I cannot put a value to what it would have been like to call up this sort of information on my mp3 player at will. Once through the course I am sure you will relisten to the weekly mp3's especially when you hit a road block (as we all sometimes do). This is your help me file when you are feeling down to get back into the groove and continue on your money making path.
If you enjoyed this post please comment and share if you want more content like this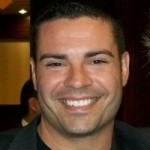 Ray Higdon
Skype: ray.higdon
Email: [email protected]
Work With Me – Numis Network
Image: Ambro / FreeDigitalPhotos.net
PS: If Your Upline Does Not Have a Step-By-Step Blueprint For Success, Check This Out (Unless You Already Have Too Many Leads) – Click Here For Instant Access


If you enjoyed this MLM blog on vibrational money immersion, retweet and comment please