<<<<======Share on Facebook Here
If you Like, RETWEET HERE============>>>>
And Comment Below!
Two Very Cool Charities:
SWFL Voices for Kids & My Charity Water
This is a blogpost I am excited to get out there and see what happens. Every year I pick a charity in my area and raise money for them and this year I picked SWFL Voices for Kids. SWFL Voices for kids works with the guardian ad litem and this is the 3rd time I have worked with them, they rock. I know some people don't know what guardian ad litem is or have never heard of SWFL Voices for kids is so I shot a video with the board president. Check out the video and also check out the other charity I am supporting this year and have donated to, My Charity Water.
What is SWFL Voices for Kids?
To get a better understanding of what the charity is, check out this video I shot with the president of the board, Joanne Holt:
How to Donate to SWFL Voices for Kids
You can donate two ways, one, by visiting the official website for SWFL Voices for Kids at http://www.voicesforkids.org/. Or, I will be matching every donation that comes in through my link up to $1,000. For the next 7 days I will be matching any donations that come in through my link here – http://bit.ly/dIG9PH. This link comes to my personal paypal account, that I will be matching and donating to SWFL Voices for Kids. If you at all feel uncomfortable using that link, and want to donate to SWFL voices for kids, please contact them directly at their link above.
Another Very Cool Charity, My Charity Water
I cannot take credit for this one. The guys over at My Lead System Pro, which, I am a member of, came up with this charity and although I am not matching donations on this, they are. I have donated to this charity and it is really cool.
Did you know that if you just bring clean water into a community so people could wash their hands, deaths are reduced by 44%! Almost 1,000,000 lives would be saved every year from water-related diseases if people had access to clean water and just washed their hands! You have to watch the video on this site and this is perfect if you are outside of SWFL and don't want to donate to a charity local to me but do want to donate something, you can check it out by going here – http://mycharitywater.org/mlsp
If you enjoy this post, please quickly do me a favor and share with others and comment below.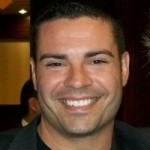 Ray Higdon
[email protected]
Follow Me On Twitter – Southwest Florida Twitter Dude
Check Out My FB Page – Ray Higdon Page (Free Internet Marketing Resources)
Wanna Work With Me? – Work With Ray Higdon
PS: You can get updates like this and others by entering your name and email in the top right box of my site.
PSS: If Your Upline Does Not Have a Step-By-Step Blueprint For Success, Check This Out (Unless You Already Have Too Many Leads) –

Click Here For Instant Access
NOTE: You Have to Check the Checkbox
That Says You Are NOT a Spammer to
Make a Comment Below

Image: Filomena Scalise / FreeDigitalPhotos.net
Image: Paul / FreeDigitalPhotos.net
Help me raise more money for SWFL Voices for Kids and My Charity Water by Sharing this!