We get asked all the time about how to get more traffic to your blog or website so today we share some tips for you.
Last month we got over 125,000 unique visitors to this blog and love to show people how to get more traffic.
Get More Traffic with these Tips
First of all, and I learned this from Russell Brunson, there are three types of traffic:
Traffic you control.
Traffic you don't control.
Traffic you own.
Traffic you control is paid advertising.  You can flip it on, flip it off. Saying that you control it is actually not 100% true, because advertisers could block you. They could kick your ads off, right?
Some people are very against paid advertising, and some aren't. Let me give you just a couple things to think about here. Number one, you can't scale free. This is something I told to copywriting legend Ben Settle. Ben was a guest trainer at one of our Mastermind retreats and Ben is a rock star. He was saying, he was saying he did all free traffic and I said, well that's great, but you can't scale free.  So since then, he actually shot me a video testimonial, he made like an additional $40,000 or something like that because he started doing paid ads.
The point of advertising is not to spend less. It's to create the ability to spend more. There are some months where we're dropping $50,000 to $60,000 a month in Facebook ads but we're making anywhere from a 30 to a 40% return on investment.
Non-paid traffic. That is organic. Organic, what's great about it? It's free, it's what everyone wants, right, but it usually takes time. I did not get much organic traffic for free from different websites and things like that for a long time. If you're going to create content, which I highly suggest, videos, blog posts, articles, whatever, however you, whatever floats your boat, you might as well at least attempt to go after certain keywords for your particular audience.
Now, the last segment is one that too few people understand, and that is traffic you own. That's your email list. You own that traffic. When I create a blog post, when I click publish, my work isn't finished. That's when I start a different set of actions. I email my list, and right now our list, I think we're right around 130,000 people. I email my list, I post it on all the different social media platforms, I post it in different relevant groups. There's LinkedIn groups, there's Google+ communities, there's some Facebook groups. I don't go too crazy with that. I do an image with a link on my Instagram. I post to all these different things.
What I've done so far is I've told you the three different types of traffic. My favorite? Traffic I own. Building your email list is the most important thing if you want to really build your traffic. I never have to guess. When we create a new product I don't have to wonder, I wonder if we'll get any sales. I don't have to wonder that, because I know that if I took the time to create a product, I know that my audience will like it, and I have an audience. I press send and they buy. Okay? A lot of times people come to me and they're like, Ray I've got this great idea. I ask them, who are you going to sell it to? They say, well I'll just do some ads. Okay, "I'll just do some ads," is not nearly as easy as it may sound. You want to build an email list. Big!
To find out my favorite type of traffic along with what you need to do BEFORE you bother learning how to get traffic, watch the video below, you may also like the following resources:
How to Build an Online Brand people WANT to Visit
14 Blogging Tips to Get More Leads
Was this helpful? Hopefully I kept it simple and understandable, feel free to share if you got value and let me know if you like me talking marketing on this blog in the comments below.
Did This Help You? If so, I would greatly appreciate it if you commented below and shared on Facebook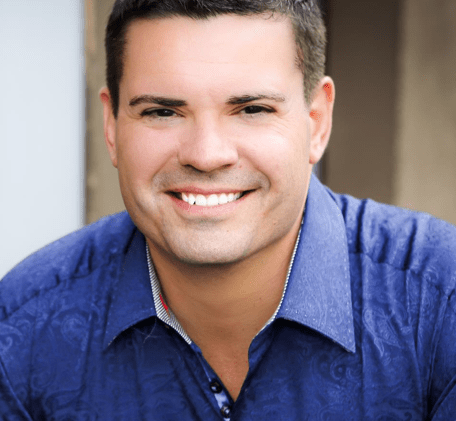 Ray Higdon's Network Marketing Blog
Skype: ray.higdon
Email: [email protected]
Periscope – Ray Higdon on Periscope
Considering Coaching? Check out my Work with Me tab and Survey where we Help People Everyday.
PS: If Your Upline Does Not Have a Step-By-Step Blueprint For ONLINE Marketing Success, Check This Out (Unless You Already Have Too Many Leads) – Click Here For Instant Access
If you enjoyed this post on How to Get More Traffic to your Blog or Website, retweet and comment please