This post shares 2 methods that will double your blog traffic and quadruple your income.
This process is used and will be shared by Vince Reed, one of the most formidable and recognized lead generation masters in our industry today.
Who Is Vince Reed And How Do I Know Him?
Vince Reed is one schmart dude when it comes to traffic, lead generating and how to earn money blogging. Vince is a coaching client of mine that has generated over one million leads and has made millions using online marketing. I asked him to write up an article on how to get more blog traffic. Be sure to thank him if you get value from this article by leaving a comment at the bottom! Also if you want to meet Vince, he is one of our main speakers at Top Earner Academy in August.
How to Get More Hits on Your Blog – Part 1: TLVOD

"Traffic is the lifeblood of your business… without it, you simply do not exist."
Before I dive into the exact process of how you can double your blog traffic and quadruple your income, I first want to explain TLVOD or "The Money Formula". This process will help you understand why you are blogging and the power behind providing valuable content.
TLVOD stands for:
TLVOD is a process and always must start with TRAFFIC. Just like the quote above, traffic is the driving force behind your business. I often refer to traffic as the 'vehicle to creating wealth'.
Not all traffic is created equal. The more targeted traffic you drive to your blog, the better chance you have at converting that traffic into a lead.
Once the targeted traffic hits your blog post, the next step is to WOW them with value. Blog posts should be structured with focused content, purposeful Call-To-Actions (CTAs), and treated like mini lead magnets (I'll explain what a lead magnet is later).
CTAs and massive amounts of value make your offers irresistible which in turn puts money in the bank! The last step is to duplicate the process so your downline can generate targeted traffic and ultimately you can separate yourself from all the other reps that have the same products and services you offer.
How to Earn Money Blogging with TLVOD
"The amount of money you make represents the amount of value you offer the world."
Have you ever heard of a Lead Magnet? If not, a lead magnet is a web page designed to create curiosity that causes the person viewing it to opt in and give you their information. This is the "L" from TLVOD.
The beauty of blogging is the fact that you are able to take the "L" (leads) and the "V" (value) and combine them into one. This means I'm able to offer value to my customers and actually generate a lead from each blog post I create. So instead of focusing on separate lead magnets and blog posts, I am able to combine both with one specific blog post while providing massive amounts of value to all my traffic!
Because I treat blog posts like mini lead magnets, I am able to get people directly to my site AND offers through various Call-To-Actions in my blog post and on my web page – This is the "O" in TLVOD.
When a specific blog post is performing well, I create duplication ("D" in TLVOD) and allow all MITS members who license the system the ability to leverage my content for their marketing!
How to Get More Blog Traffic
There is a reason the TLVOD Formula starts with "T" – Traffic. With every blog post I write, I focus on 4 major traffic strategies:
Twitter with Twitter Cards
Search Traffic with Yahoo/Bing
Search Traffic with YouTube Cards
Facebook Marketing
I am going to show you 2 of them right now so you can implement and start seeing a major difference in traffic and conversions to your blog!
Twitter
Twitter is a social media site where users interact and sends tweets. From a marketing perspective, Twitter is powerful because you can target users and jump into their conversations based on different keywords that you choose. Twitter also offers Twitter Cards –a unique way you can attach rich photos, videos and media experience to Tweets that drive traffic to your website. Let me give you an example.
Here is a Twitter Card I use to drive traffic to my website and blog posts:
If I wanted this card to show up for anyone following Ray Higdon or anyone tweeting about Ray Higdon, I would create an ad targeting Ray and my card would show and if one of those people following Ray or tweeting about Ray clicked on it, it would go to my website an my blog post! [Click To Tweet This Tip]
If you want to learn more about Twitter Cards, click HERE.
YouTube
After I create my blog post, I shoot a quick 3-minute teaser video sharing some of the key secrets I'm revealing in the blog post. This is why creating valuable content is extremely important. I immediately upload it to my YouTube channel and create an ad with a YouTube card.
Here is an example of a YouTube Card:
Make sure at the end of your video to give a strong verbal CTA so people click to your blog post. This process has generated me ultra-targeted leads through my blog… Here is an example of an ad I ran with YouTube cards:
809 people got to my site and 50% of them opted-in on my post – Pretty powerful! [Click to Tweet This Tip]
If you want to learn more about YouTube Cards, click HERE.
I eat, sleep and breathe traffic generation. I like to refer to it as being an "in the trenches" marketer – meaning every day I learn traffic strategies, implement what I learn, get results, then I teach these traffic strategies to members of my traffic system.
If you are reading this post and see the value in generating targeted traffic to your blog, I want to invite you to a Webinar I am hosting. I will teach more strategies like the ones above and you will also receive 7 free videos to help you get more blog traffic and earn money blogging.
Click here to register and if you can't make it register anyways! I'll send you the replay and some valuable training you can run with and implement for your business.
Until Next Time,
Your Friend and Online Mentor,
Vince Reed
Wow, How Powerful Was That?
I asked Vince to share how to get more blog traffic and to help people with how to earn money blogging and he shared all that, pretty cool right? IF you had an aha moment or got some value, please thank Vince and comment below!
Did This Help You? If so, I would greatly appreciate it if you commented below and shared on Facebook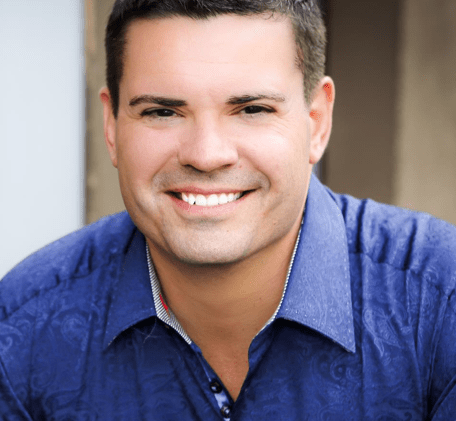 Ray Higdon's Network Marketing Blog
Skype: ray.higdon
Email: [email protected]
"I Teach You the Marketing, Mindset and Sales Strategies to Make More Money and Follow Your Passion!"
PS: If You Don't have a Team, Haven't Recruited Anyone (or less than 10 people), This is the Course you Should Get – Network Marketing Training Course
If you enjoyed this post on How to Get More Blog Traffic Quickly, retweet and comment please