<<<<=====Share on Facebook Here and Google+ above

If you Like, RETWEET HERE============>>>>
And Comment Below!
Top Small Business?
Multilevel Marketing vs Traditional
Yesterday my buddy Derick Benson and I did a training in Naples, Florida and we discussed the differences of the different business models out there. In this post I will be sharing how you can explain why multilevel marketing is the top small business for those that want to get wealthy.
Any Top Small Business vs a Corporate Job
I don't know if I have ever really talked about this subject on my blog which is kind of amazing as I feel so strongly about it. Let me be clear, we need people to fill jobs or a lot of important things in society would not get done, that being said, a job does not fulfill the things I want to accomplish in my life so, I don't have one.
I love what Derick says; instead of hammering our kids on what they want to BE, ask them what they want to ACCOMPLISH. If more people thought about what they wanted to accomplish versus what they wanted to be, they might look at their job and say, wow, this will NEVER accomplish the things I want. Here is a short list of things most people would like to accomplish:
– Spend time with their loved ones
– Make an impact on people
– Help the environment
– Make lots of money
– Gain recognition
– Have all the toys (house, car, boat, jet, etc)
The Purpose of a Boss is to Keep You Where You Are. A CEO does not come to you and say, "Let me show you how to make more money than me" or "Let me show you how you can get rich". Their purpose is to keep you in a little space, working for them, to make them rich. A boss does NOT want you to dream of traveling the world or having financial freedom as that doesn't fit in with their actual plans of traveling the world and having financial freedom. Again, we need people that equate security to a job but, not for me or any entrepreneur. Is there EVER a way for you to work hard enough to make more money than the people at the top? The answer is no, hmm, sounds like a pyramid scheme to me if the people at the top arbitrarily make all the money regardless of value or work input.
Why Traditional Isn't the Top Small Business
By the way, most of this post has been inspired by hanging out with Derick Benson who has reignited some parts of me that have been dormant, if you have not listened to his MLM prospecting audio, you should do so.
Imagine you are a real estate broker and you bring in a few agents. Well, as you are paid on their performance, you want to teach them all the tricks of the trade so that make themselves (and you) a lot of money. You will no holds barred teach them everything you know about talking to buyers and sellers, negotiating contracts and how to build a clientele. Well, what happens a lot of the times is the agents figure out that you are making money in a leveraged way and they branch out on their own and get their brokers license and start their own company. You have just trained your competition, they are local in your marketplace and you have just cut your own throat. Wouldn't it be cool if you could just share your amazing expertise and help people make money but you continue to make money off of their efforts forever? By the way, this is not just with real estate. You could own a plumbing company and teach your subcontractors into being your competition too.
The other problem with owning a traditional small business is you are in a dog eat dog world. Take for example my friend Jeff who owns a security system company in Naples. Brinks or ADT never swing by his place of business to give him helpful tips on building his business, in fact, they want to crush him like a grape. In the small business arena, it is tough to get real world advice on running your business or marketing as everyone is out for their own hides.
The Top Small Business: Multilevel Marketing
What industry exists where the people above you want to become financially free? What industry do you earn a lifetime percentage off the people that you train and bring in? What industry can you plug into training solely geared at helping you achieve whatever you desire? The answer, of course, is multilevel marketing.
The reasons above are good enough for me to say multilevel marketing is the top small business. I love what Robert Kiyosaki says about a job, "Why would someone work so hard for so long for something they will never own?" In multilevel marketing you are actually building an asset known as your business center that can be passed down to your kids or sold. When people join an MLM they (typically) get amazing support and help aimed at helping them building a massive business.
The education alone you get in multilevel marketing is worth it, let alone the tax savings. Those that simply have a job with no small business or MLM are insanely paying too much in taxes and can typically gain $250-$400 per month in sheer income just by joining a mutlilevel marketing company and enjoying the tax benefits. So, what say you? Agree, disagree? Leave me a comment at the bottom
If you enjoyed this post please comment and share if you want more content like this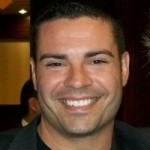 Ray Higdon
Skype: ray.higdon
Email: [email protected]
Work With Me – Numis Network
Image: luigi diamanti / FreeDigitalPhotos.net
Image: Nutdanai Apikhomboonwaroot / FreeDigitalPhotos.net
PS: If Your Upline Does Not Have a Step-By-Step Blueprint For Success, Check This Out (Unless You Already Have Too Many Leads) – Click Here For Instant Access
If you enjoyed this blog regarding the top small business, retweet and comment please