<<<<======Share on Facebook Here
If you Like, RETWEET HERE============>>>>
And Comment Below!
Time Management – The Most Precious Asset
Yesterday a friend of mine passed away and it made me again realize what our most precious asset is, time. Time is what you can never get back and what most people waste on trivial things versus spending time on the important stuff like spending time with people you like and love. I am hoping that this post will help even a small percentage of people realize how precious this asset is.
To Do Lists with No Priorities
How many of you have spend time or repair a relationship on your to do list but it has no priority? This is indicative of thinking you have all the time in the world and the reality is, we do not. Some of you may know the story about me and my dad and how we reconnected after not seeing each other for 13 years. Well, since I have shared that story I have ran into a handful of people that had similar experiences but their father passed away before they could repair the relationship. Do not wait to spend time with the ones you love and do not wait to repair relationships or drop grudges, they do not serve you and you may run out of time.
"Holding on to anger is like grasping a hot coal with the intent of throwing it at someone else; you are the one who gets burned." – Buddha
The Past can be the key to your future
When I repaired the relationship with my Dad, I was in personal foreclosure and was devastatingly broke. I had failed at 11 different network marketing companies, a franchise, my real estate investment company and was in a really bad place financially. Within 14 days of repairing the relationship, I found my network marketing company and became the number one income earner and completely changed my life. When you repair things from your past, you open yourself up to a new future.
What to do next
Identify anyone who is important to you that you have been wanting to spend more time with or someone you have been angry with that at some point was important in your life. Reach out to them and tell them you love them, miss them or that you are sorry you have not been in contact. The trick here is to NOT be addicted to the outcome. They may be going through a tough time and not accept you back in their arms right away. Know that everyone is fighting their own battle and usually when someone is not nice to you, it is not because of you, but because of something they are going through. Just the other day I got an email from someone being very nasty to me and instead of taking it personally, I simply replied that I was sorry I offended them and the next day they apologized as they had been going through a tough time. The key is YOUR actions, not theirs. Do everything on your end to repair things but you cannot force anything.
My Friend Duane
Duane, you will be missed my friend. I had such a blast hanging with you in Cancun and I only wish I would have reached out to you more and spent more time with you. You are one quality guy that I am honored to have known during your short time here and I know that everyone you touched feels the same way.
Alert: Top 50 Blog Contest
Also, if you did not know, I am in the top 50 MLM Blog contest. If you vote for me on this site, you will get a private invitation to attend my LIVE and INTENSE 4 part series on Leadership. Go here and Vote if you have not already done so
If you enjoyed this post please comment and share if you want more content like this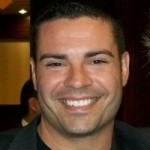 Ray Higdon
Skype: ray.higdon
Email: [email protected]
Image: digitalart / FreeDigitalPhotos.net
PS: If Your Upline Does Not Have a Step-By-Step Blueprint For Success, Check This Out (Unless You Already Have Too Many Leads) – Click Here For Instant Access


If you enjoyed this MLM blog on Time, retweet and comment please