If you didn't catch it, a few months ago I attended the landmark forum which is a seminar that empowers you in so many different ways but made me realize that I wanted a relationship with my Dad that I hadn't seen in 13 years and he had never met my two boys (ages 9 and 11). Well, we went up there this past weekend and it was awesome. I have simply created a whole new life by taking action and making it happen and am so happy I did. This morning I wrote him a note about our experiences. Some people may wonder why would I share such an intimate moment on the Internet? Well, because I know my situation is not unique. I know some eyes that may read this are the eyes of someone who also hasn't made the move to have a relationship with a family member that they wish were in their lives. We all have justifications on why we don't have a relationship, we can all get buyin from people we talk to on why NOT to have a relationship with someone, but, those are the things that go on and then those people die and then we have lost that chance. I hope these words encourage you to make that move you have been neglecting as I did for 13 years. Namaste!

Dad,
Thank you for having me and my kids come into your life and thanks for all the time you spent with us. If we don't give up our past we are just doomed to live our lives now according to things that happened long ago versus living in the present and creating new possibilities with the moments that are with us now. Forgiveness is giving up on the idea that the past could have been any different and I am glad I learned that and at an age where I still had the opportunity to create a new life with you and the family up north that this weekend reminded me I missed so much. Thank you for being open to a new relationship with me and my boys. They had a blast up there and twice on the way back Ethan said he missed his Grandpa Ray. You are a great man and one I am proud to call my father. I am sorry it took this long to reach out to you and the family but happy that it happened without it taking someone dying. For anyone to regret any part of their past is to witness a lack or limitation in their current self and all the things that I have gone through have made me who I am and I love myself! I am happy with my life and the choices I make everyday and I thank you for all you have done and am so excited to a new chapter in my life with you and the family up North included in it. Keep in touch and perhaps you want to practice Wii baseball some more in our absence so Ethan doesn't embarrass you again!
Love you, your son,
Ray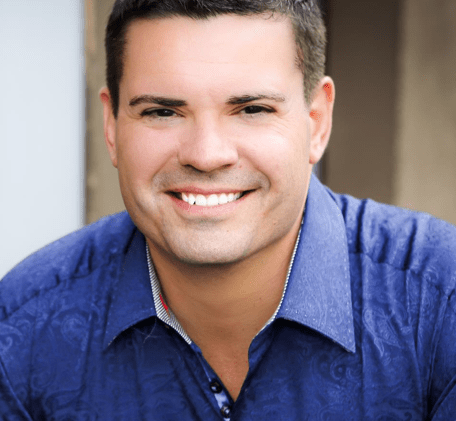 Ray Higdon's Network Marketing Blog
Skype: ray.higdon
Email: [email protected]
Periscope – Ray Higdon on Periscope
Considering Coaching? Check out my Work with Me tab and Survey where we Help People Everyday.
PS: If you haven't recruited anyone, or fewer than 10 people, This Course will Help (and is on Sale)
If you enjoyed this post about My note to my Dad after seeing him for the 1st time in 13 years, retweet and comment please