Today we will dive in to help you with what you need to have a successful entrepreneur mindset.
IF you are trying to build ANY type of business, this should help you and anyone else you know, feel free to share!
Honored to be a Keynote Speaker Today in SWFL!
Today I am speaking as a keynote speaker at the Bonita Springs Young professionals event. This is a great organization and we are honored to be included in their annual event. This is a sold out event but you can find more information on the Young Professionals here.
Three Keys to the Entrepreneur Mindset
I've had a lot of ups and downs in my different careers. I left corporate America 11 years ago and at this point am unemployable =). Today I will share three major keys to having a successful entrepreneur mindset and I hope it helps you.
It is up to YOU to create success, no one else. This does not mean you have to be or profess to be "self-made". Personally, I think it is a mistake for anyone to ever call themselves self-made as it raises resistance with others in their marketing but the point is, YOU are responsible for your success, no one else. Yes, you will most likely have mentors or coaches, yes, you will most likely have plenty of people that don't believe in your dreams or tell you that you will never make it but none of that dictates your success. The right entrepreneur mindset is set to take responsibility to say despite my lack of support or abundance of obstacles, I WILL create success. If you use the words "if only" to describe how you COULD have success if only someone would show you how or if only someone would lend you money, then, you are not an entrepreneur. The successful business owners I know had plenty of obstacles and challenges and many had very little support from friends or family members in the pursuit of their dreams. So stop waiting for free college or a handout and take control of your destiny from where you are and play the hand you were dealt not some hand you sure wish you had.
Stop comparing yourself to others and celebrate your wins. The reality is there are an insane number of people that had faster success than me and there will be plenty more that will have faster success than you…so what? What does that have to do with YOU? Instead of constantly noticing how someone got a luckier break than you or how someone made more money faster than you, focus on your progress. Celebrate that first sale, first lead, first video, first blog post, first speaking engagement and then celebrate the next one, the next one, the next one. Comparitis is the killer of would be successful entrepreneurs and is a total waste of time and zapper of energy.
Stay humble, stay a student. When I started having success in real estate years ago I started thinking that I was a genius and briefly stepped out of the student and even the staying humble role. One of the greatest things that ever happened to me was losing it all and going into personal foreclosure. That is when I learned how little I really knew AND it made me appreciate success on a whole new level. Stay a student. There is always someone out there that has made what you make per year in a day. Learn from others and constantly look to surround yourself with much smarter coaches and mentors who have succeeded at much higher levels than you. My current mentor built a $250 million a year education company that at one time served 60,000 students in LIVE classrooms each month. Last year I joined a mastermind where the average income was $19 million a year. Yes, we have built a multi-million dollar a year coaching and training business but if we are going to start impacting millions of people versus tens of thousands, I need to constantly grow and continue to develop MY entrepreneur mindset. You should too =)
More Resources for You
Must Watch Movie for Entrepreneurs
17 Leadership Tips for Entrepreneurs
My Interview on Entrepreneur on Fire
Hope you got value from this, Was this helpful? Feel free to share!
Did This Help You? If so, I would greatly appreciate it if you commented below and shared on Facebook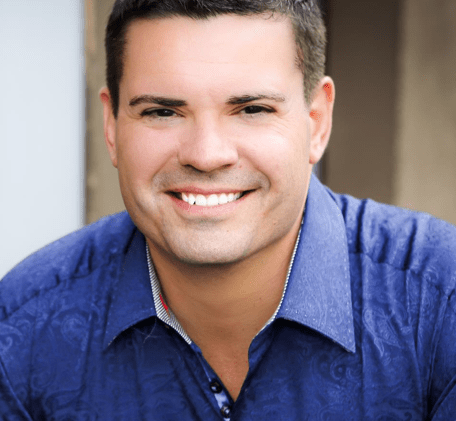 Ray Higdon's Network Marketing Blog
Skype: ray.higdon
Email: [email protected]
Periscope – Ray Higdon on Periscope
Considering Coaching? Check out my Work with Me tab and Survey where we Help People Everyday.
PS: Want to Make Extra Money as a Coach but just don't know what to charge, how to structure or where to find clients? Be sure to check out our brand new mini-course called The Micro Coaching Cash Blueprint
If you enjoyed this post on Three Keys to the Entrepreneur Mindset, retweet and comment please
Save