<<<<====Share Over Here =)

Thoughts and Suggestions on Thanksgiving
Happy Thanksgiving my friend! For those in America this is the day most of us eat a ton and sit around watching football, these are my thoughts and suggestions for this Thanksgiving day.
First, 3 Random Thanksgiving Facts
Turducken, a turkey stuffed with a duck stuffed with a chicken, is becoming more popular in Thanksgiving (originated in Louisiana). A turducken is a de-boned turkey stuffed with a de-boned duck, which itself is stuffed with a small de-boned chicken. The cavity of the chicken and the rest of the gaps are filled with, at the very least, a highly seasoned breadcrumb mixture (although some versions have a different stuffing for each bird).
If you overeat at Thanksgiving dinner, there's a price to be paid for all this plenty: the Thanksgiving "food coma." The post-meal fatigue may be real, but the condition is giving turkeys a bad rap. Contrary to myth, the amount of the organic amino acid tryptophan in most turkeys isn't responsible for drowsiness.  Instead, scientists blame booze, the sheer caloric size of an average feast, or just plain-old relaxing after stressful work schedules.
Long before the first Thanksgiving, American Indian peoples, Europeans, and other cultures around the world had often celebrated the harvest season with feasts to offer thanks to higher powers for their sustenance and survival. In 1541 Spaniard Francisco Vásquez de Coronado and his troops celebrated a "Thanksgiving" while searching for New World gold in what is now the Texas Panhandle.
What I am Thankful For
My Wife. She is awesome, funny, smart, beautiful beyond imagine and has stuck with me through thick and thin. She stood by my side while I went through foreclosure, was dead broke even when she had everything going for her and I appeared to have nothing going for me. I cannot imagine my life without her, she is my rock, best friend and life long companion.
My Past Failures. This may sound strange but I am so grateful for ALL the past things I have either failed at or just messed up. Grateful that I went through foreclosure and was dead broke, it helped me appreciate NOT being broke and the value of a dollar. I am grateful for all the past relationships that didn't work out or I never would have found my Jessica.
My Mom.
My Mom is one of the most generous and giving people I know. She went through a LOT of tough times growing up and while I was growing up. She has always been there for me and love her so much. She kicked my butt when I needed it and let me soar when appropriate too. I don't know how I can ever repay her for all she has done but grateful to be able to see her so often and spend time with her.
My Boys. Let me tell you, these dudes are awesome. They forever changed my life and they amaze me everyday with just how they have become. Crazy reading machines and hardcore at Halo, they brighten my day so much and I am so very grateful for them. Love these guys. Excited to be taking them to Stone Mountain for New Years and Hawaii and Mt Rushmore this summer. I love showing them new experiences and they always love learning.
My Business. Each year I look back and am just amazed. In 2009 I made a total of $19,000 and now I have had DAYS where I made more than that. It certainly isn't all about money but it sure is fun to look and see that 2010 was my best year ever, that is, until 2011, and now, 2012 is my very best income year of my life. I am so very excited for what the future holds for me, my affiliates, teammates and partners.
The Founders and Team at Numis Nation.
No idea where I would be without my Numis team and the founders. Creating an income with Numis has allowed me to fund my education to learn online marketing and personal development. Although I speak at a lot of different events that are not "Numis" (next week sharing the stage with Les Brown!), I would NOT have been asked to be on those stages without my success in Numis. It took me 11 tries but I finally found my network marketing home and for that I am so grateful.
The Dudes at MLSP. Brian, Todd and Norb are awesome leaders and appreciate what they have done for the industry and for me. Also sending gratitude to Ray and Ferny, Mark Hoverson, David Schwind, David Wood, Tim Erway and the Magnetic dudes and all the others that have been so key to my growth and are such major influences in my life.
For My Great Friends. Wildman Brady Young and Kirsten, Bill and Michelle Pescosolido, Lisa Stevens, my friend and biz manager Thomas Bouwman, I am just so blessed and sometimes feel not worthy to have such great people in my life.
My Awesome Blog Readers! If it wasn't for my blog readers, well, I would NOT take the time to blog 5-7 times per week, every week. Thank you so much for reading and sharing my adventures and thoughts. If you have gotten value from me at this site, please leave a comment and let me know (if you have time). I plan on more exciting things on this site to serve and help you!
Last but not least, our dogs! OK, so they may not be HUGE or SCARY or weigh more than winter boots, but they are awesome! Baxter and Bella are a lot of fun and I think I will create a calendar for Christmas that everyone can purchase, leave me a comment if you have interest lol. Just kidding (unless there really is interest).
So many people and events have contributed to my very blessed life. I am grateful for my childhood, as tough as it was, it helped me become who I am which I am happy with. Not happy in the sense of being perfect but happy to know where I want to improve and to recognize my present blessings. I know there are many, many influential people I did not get to mention in here and for that I apologize but know you are in my heart.
Suggested Action for You
Thank people today. Don't harp on what is wrong with people, focus on what you enjoy and are grateful for. If there is a teacher or trainer out there that has helped you, TELL THEM. If there is a person you have not talked to in awhile that you love and appreciate, TELL THEM. Do this on Facebook, through text, email, whatever but open the communication and let your gratitude shine! IF I have helped you in any small way, know that I did it SELFISHLY as helping others makes me feel good and gives me a purpose. I hope you have an amazing day with loved ones and here's to STAYING in gratitude EVERYDAY!
To Your Abundance!
Did This Blog Help You? If so, I would greatly appreciate if you commented below and shared on Facebook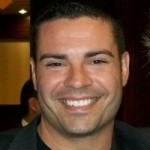 Ray Higdon
Skype: ray.higdon
Email: [email protected]
Work With Me – Numis Network
Image(s): FreeDigitalPhotos.net
If you enjoyed this post about Thoughts and Suggestions on Thanksgiving, retweet and comment please