If you Like, RETWEET HERE============>>>>
And Comment Below!
These Two People Helped Me Hit Numis Network Ambassador
There are a lot of people that have helped me over the years. I recently hit the top rank in my company (Numis Network) and there are two people that I really wanted to take the time to thank. They have stood by me and are just an awesome support team.
I would not be in Numis Network, if it wasn't for Chris Paraldi
In case you missed it, I did a specific blog on the people and the owners that have helped me that you can read here. It is an absolute truth that I would NOT be in Numis Network if it wasn't for one of my best friends, Chris Paraldi. Chris is a helluva guy. Family oriented and as loyal as they come, Chris is the person that introduced me to Numisnetwork. Here's whats interesting, he was NOT the first person to introduce me to Numis. A guy in my area had called me about it but he just pitched me the product over the phone versus get me to a presentation.
Chris Paraldi called me, invited me to his house for a Numis Network presentation and halfway through, I stood up, walked to the back of the room, and signed up. I then leaned over to Chris and told him it was going to be big. Chris had no idea what was going to happen over the next 2 years. I went on to become the #1 income earner, win 5 fully paid for vacations, a BMW and then hit the rank of Numis Network ambassador. Chris did NOT know I was in personal foreclosure when he called me about Numis, but, I sure am glad he called. How many people in your warm market may be hurting that you have not called? Perhaps they could become the top income earner in your company! You never know, if you don't make the call.
My future wife and love of my life, Jessica
When I started this journey I told my then girlfriend, Jessica Perretti, that we were probably not going to be spending too much time together as I was going to put my head down to get myself out of the financial mess I was in. For the two months before I joined Numis Network, she had been paying my utility bills and I had been in foreclosure for almost a year. I told her that we would NOT be doing vacations, romantic dinners, going to the movies or ANYTHING fun at all as I was going to work like a dog. She could have decided at that point to leave me or not support me but when the going was tough, she stepped up even more. She eventually quit her retail job, started her own business center in Numis and is now the #1 female recruiter in the company!
She was there for me when I was dead broke. She supported me when I had to work a lot of hours. Little did I know that we would win a slew of vacations so it ended up not being as bad as I thought it would but she held onto me when I was not confident in myself and was dead broke. Jessica, I am so excited to marry you and spend the rest of my life with you!
What About You?
Who do you have in your life that has supported you? Who has been there for you when the going was tough? Reach out and thank them today, even if your relationship may not be what it used to be. Thank you Chris Paraldi and Jessica Perretti, you are all-stars in my life and I would NOT be who I am without you guys. By the way, Chris Paraldi is also going to be the best man at my wedding!
If you enjoy this post, please quickly do me a favor and share with others and comment below.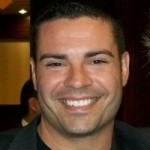 Ray Higdon
Follow Me On Twitter – Southwest Florida Twitter Dude
Check Out My FB Page – Ray Higdon Page (Free Internet Marketing Resources)
Wanna Work With Me? – Work With Ray Higdon
PS: You can get updates like this and others by entering your name and email in the top right box of my site.
PSS: If Your Upline Does Not Have a Step-By-Step Blueprint For Success, Check This Out (Unless You Already Have Too Many Leads) –

Click Here For Instant Access
NOTE: You Have to Check the Checkbox That Says You Are NOT a Spammer to
Make a Comment Below
Image: Felixco, Inc. / FreeDigitalPhotos.net
If you enjoyed this MLM Training blog on Hitting Numis Network Ambassador, share this with others and comment below!