<<<<======Share on Facebook Here
If you Like, RETWEET HERE============>>>>
And Comment Below!
Thanks to Numis Network for Giving me a $10,000 Check!
Some of you know that my primary company is Numis Network. This past weekend, with the help of my AWESOME team, I was able to hit the rank of Ambassador. Being the first person to hit this rank was great and it does mean a $10,000 check to me but it really means so much more. I have a lot of people to thank on this blog and also a video for you all.
Thank You To the Numis Network Owners
People may not realize that before Numis Network I was in personal foreclosure and was not real happy with anything but my relationship to Jessica Perretti (my now Fiance). For the owners to have such a huge vision that was developed at a Tampa Bay Lightning game, has been so instrumental in helping me and so many others, I am forever grateful. I would like to take a second to thank the owners personally.
Ian Cordell – You are quite simply a genius and I am honored to have gotten to know you. I know you run so many things that I never see but I have faith in you to do them so well.
Chris Kent – You are a true mentor of mine. Your analytical abilities and leadership has helped me in so many ways. To have you arm in arm in the field with us reps is an honor.
Jake Kevorkian – You know you have lived a great life when you have at least 50 people that call you their best friend. To say you are all heart would not be suffice as it would discount the massive leader that you are. I am honored to work beside you as a student of success, a Numis Network rep and most importantly, a friend.
I also want to say a huge thank you to their family of the owners as they have allowed their guys to put in amazing amounts of hours and the incredible thing is they have been there right along side them at almost every single event.
Thank you to the Numis Network Corporate Team
David Kelly, Matt Dimaio and all the guys and girls of Numis Network corporate are frigging awesome! You have all helped me in so many ways that I cannot begin to thank you. Matt, for rolling up your sleeves and working with all of us reps so much, you are the man! David Kelly for taking my late night Sunday calls to see how close I was to the next rank, haha, thanks brother! And the ladies of Numis Network support, you really make it a pleasure when I have to call in and I know you do for the other reps as well.
I also want to say a big shoutout to the man behind the scenes, Chris Lehmann, you are the man when it comes to putting together graphics and presentations. Thanks for all you do, you are one awesome guy!
Thank you to my Numis Network Team!
OK, there is NO WAY I can list out all the people who have helped me, we would be here all day. However, there are some people that helped me make the push for Ambassador the weekend I hit it and for them I want to thank them. I would highly encourage you all to check out their links or at least look them up on Facebook. Some of them gave me a link to put, others did not.
Erwin Mcken – The #1 earner and highest rank in Canada for Numis Network. You and Eva are awesome and I appreciate you doing facebook posts and even conference calls to help me reach my goals.
Dave Lovett – Dave, you are amazing! Thanks so much for talking to your team and all your help, there is a reason why you are so successful!
David Wood – For you to create a video for me when it did not even benefit you was awesome, you are one awesome marketer and honored to have you on the team my friend.
Dr Morris – You have become a close friend of mine, a fellow guy in SWFL with me and I really look up to you, also, if you are looking to lose some weight, Dr Morris has an awesome weight loss clinic
Lisa White – I am so excited to be working with you, glad we met in Cancun and look forward to our "Casino Adventures!"
Rick Canale – Rick, just getting to know you but I love where your heart is and I know you will do great things!
Marc Berman – You are simply amazing my friend! I have never seen someone sell as much product and I am rooting for you in your goal of moving 1 Million Dollars worth of coins your first year, you are well on your way already!
Diane Rosolen – From my personal assistant in SWFL to a leader in this industry, thanks so much for all you do and I love watching you do what it takes to help people every single day
Loretta White – Enjoyed talking with you and excited for you to be one of the people representing our newest Canadian province, Alberta. You rock Loretta!
Jill Brown – What an amazing story you have Jill! I think it is awesome you travel around in an RV presenting Numis and buying coins, you rock!
Tobi Liederman – Another Canadian that helped me, I am honored to be working with you and know you are going to do big things.
Richard Bleiberg – Really appreciate your help Richard and look forward to getting to know you better.
Roger Boyd – Another fellow SWFL'er, you rock Roger, known you a long time and its awesome to be working with you!
Ron Gelok – A close friend of mine, you are a rockstar and I mean it. Thanks for your help and cool that you are too a SWFL'er.
Bev Speikers – Thanks for helping me out at the last minute Bev, you are awesome!
I would encourage you to google or facebook each person on this list as I think they are awesome and people you want to connect with. I know without a doubt I did NOT list every person that helped me but I did my best. There are so many other leaders in my team that were it not for them, I would NOT have hit this rank and thank you, thank you, thank you!
Video: Thank  You Numisnetwork and Team
If you enjoy this post, please quickly do me a favor and share with others and comment below.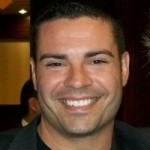 Ray Higdon
Follow Me On Twitter – Southwest Florida Twitter Dude
Check Out My FB Page – Ray Higdon Page (Free Internet Marketing Resources)
Wanna Work With Me? – Work With Ray Higdon
PS: You can get updates like this and others by entering your name and email in the top right box of my site.
PSS: If Your Upline Does Not Have a Step-By-Step Blueprint For Success, Check This Out (Unless You Already Have Too Many Leads) –

Click Here For Instant Access
NOTE: You Have to Check the Checkbox That Says You Are NOT a Spammer to
Make a Comment Below
Image: Felixco, Inc. / FreeDigitalPhotos.net
If you enjoyed this MLM Training blog on The MLM prospecting scorecard, share this with others and comment below!