<<<<======Share on Facebook Here
If you Like, RETWEET HERE============>>>>
And Comment Below!
The Downfall of Being an Expert on Your MLM Product
Network Marketing is quite unlike most industries or ways to make money. In corporate America or sales, being knowledgeable about your company product is crucial. Being able to have in depth conversations with levels of management and superiors about the intricacies of the product your company produces will help you move up the corporate ladder. In network marketing, product knowledge can actually slow you down, this blog will discuss why.
Doctors are informing you, not convincing you to become a Doctor
When you visit a doctor, you want one that knows what they are talking about and they will inform you on what might be wrong with you and how to potentially fix it. A doctor, unlike a network marketer, is not trying to be duplicated. They give advice to give advice, not to enable you to also give advice. This is the key difference between normal folk and us crazy network marketers.
Why Being too Informed is a bad thing
If you are selling one of the weight loss options in network marketing and learn the function of the mitochondria or the purpose of a dual energy X-ray absorptiometry (thanks 4 hour body), then you are going to make them 1) confused and 2) think that they have to learn all that crap, which, they do not. Those are just minor reasons though, the main reason not to be a genius on your MLM product is it lures you into making the most common and fatal mistake of all network marketers…talking too much.
What to Know About Your MLM Product
Know that people don't actually care about your product but what it and the business will do for them. I chose the network marketing industry for freedom of lifestyle. After wearing the cubicle chain of corporate America where I had to ask for permission to take time off for my sons dentist appointment, to the extremes of running my own small business where I was a slave of my business, I saw the beauty of the industry and made it my home. However, the key to my success is my time management and my use of tools and systems.
Never Try to Explain Your MLM Product
In my training, the prospecting scorecard, I explain how to cause breakages to avoid being cornered on "what this is all about" and I have used this effectively for quite awhile. Ted Nuyten out of the Netherlands recently wrote a really cool article about me (it's almost like my life story, lol) and I can tell you that none of my success would have happened if I did not use tools such as online presentations as well as training resources for the people I did bring into the business. If you can simply get better at raising curiosity instead of trying to explain your mlm product, compensation plan or whatever, you will a) get through more contacts thereby increasing your chances of success, b) get a lot less rejection and c) feel a lot less stressed! For those of you who really like to talk, perhaps carrying an egg timer around with you and setting it to three minutes anytime you are on the phone or in person with someone might help you. Remember, once it dings, you are done, walk away! Leverage tools more than your knowledge and your job will be easier.
If you enjoy this post, please quickly do me a favor and share with others and comment below.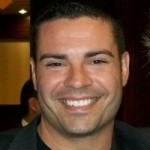 Ray Higdon
Follow Me On Twitter – Southwest Florida Twitter Dude
Check Out My FB Page – Ray Higdon Page (Free Internet Marketing Resources)
Wanna Work With Me? – Work With Ray Higdon
PS: You can get updates like this and others by entering your name and email in the top right box of my site.
PSS: If Your Upline Does Not Have a Step-By-Step Blueprint For Success, Check This Out (Unless You Already Have Too Many Leads) –

Click Here For Instant Access
NOTE: You Have to Check the Checkbox That Says You Are NOT a Spammer to
Make a Comment Below
Image: Ambro / FreeDigitalPhotos.net
If you enjoyed this MLM Training blog on being an expert on your mlm product, share this with others and comment below!