Do you feel like your story isn't helping build your mlm?
In this training I share exactly how to share your story to get your prospects to relate to you and sign up.
How To Tell Your Story To Get Your Prospect To Join Your MLM
The truth is, a lot people don't know how to share their story.
The best at teaching people how to tell stories are clients of ours, Larry and Taylor Thompson. They've been around for quite a few years. Larry has been in the industry for five decades. He's someone that traveled the world with Jim Rohn as a trainer for 29 years. To me, they're the best in the world at teaching people how to tell their story  and team culture.
I learned how to tell my story mostly from Larry and Taylor.
So, how should you tell your story?
Don't Try To Impress
If you are telling your story to someone to try to get them to join the business, the worst thing that you can push for is to impress them and create credibility.
Now, I know that that sounds strange. I've probably read 200 books on sales. I've read persuasion books, copywriting books, and sales books. And, I've gone through so many different courses. All of them are like, "You've gotta build your credibility. They gotta trust ya. They gotta think that you're the authority." And when it comes to marketing, there are elements that you can use of that.
The mistake in telling your story, "Let me impress you or let me show you how credible I am."
Instead, I would suggest you do is whatever it is that you can say, if they can say in their head in some way, shape or form can say, "Me too." Or if at the end of the day, if they can do it.
So, your mission, unlike the person that sells cars, insurance, stocks, refrigerators, real estate. Unlike those people, you shouldn't be trying to build credibility.
What I Said
I failed in a bunch of network marketing companies before I understood this stuff. But when I got serious about network marketing in July of 2009, I was in foreclosure, I was dead broke. My girlfriend (who's now my beautiful wife, Jess) was paying my utility bills working at the makeup counter, and life sucked. I mean, life was great with her as my girlfriend, but I was really mentally screwed up. I felt like a loser, I just didn't like it.
So, when I started prospecting, I couldn't say, "I'm doing so well," because I wasn't. I was dead broke.
I couldn't say, "Hey, I'm in foreclosure, but I'm gonna make it happen."  That's not very powerful. I couldn't impress them. I couldn't give some massive credibility.
And so, I just said, "Hey listen. I was looking for a way with real estate changing and my income was impacted. I was looking for a way to make some extra money. This thing is showing me how to do it, and if you're open to looking at it, great. If not, no big deal."
Simple.
Or, "I wanted to be able to take my kids on vacation 'cause I haven't been able to, and so I got started with this business."
Get them to relate with you over the problems you're looking to overcome. Get them to think "Man if they can do it, I feel like I can do it."
Did you find that helpful?
Let me know what you think in the comments below. And, feel free to share this with your teammates.

More Resources For You:
Best Way To Motivate Your Network Marketing Downline
How To Attract The Right People To Build Your Network Marketing Team
29 Sources of Leads so you never run out of people to talk to again.
Did This Help You? If so, I would greatly appreciate it if you commented below and shared on Facebook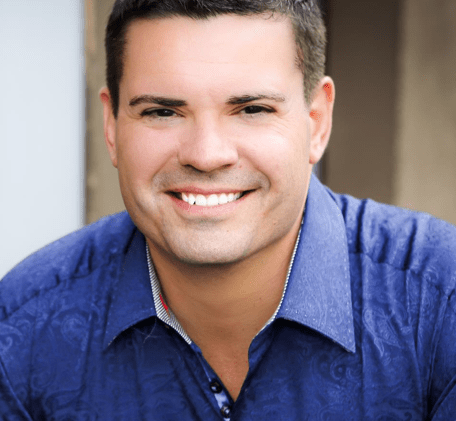 Ray Higdon's Network Marketing Blog
Skype: ray.higdon
Email: [email protected]
Facebook – Facebook.com/rayhigdonpage
Considering Coaching? Check out my Work with Me tab and Survey where we Help People Everyday.
If you enjoyed this post about How To Tell Your Story To Get Your Prospect To Join Your MLM, retweet and comment please