What's the best way to get prospects from social media?
Here are 3 rules that if followed will get you more customers and reps from prospecting on social media.
Social Media Recruiting
First of all, there's two different ways to get prospects. Marketing and prospecting.
Marketing is where you do something you hope an unnamed individual reacts or responds to. That could be a status update, could be a Facebook Live, it could be an ad. It could be all kinds of different things to get people to reach out to you.
Prospecting is a little bit more straightforward it's where you're reaching out to an individual.
My wife has been teaching social media recruiting for quite a few years now. At the age of 21, she built a $10,000 a month income insider network marketing from strangers on Facebook. Her warm market was all about partying and taking shots, and she was about building a business. And, her family members didn't want to join. So, she focused on prospecting strangers on social media. Her favorite way is to find people that make intelligent comments on relevant business pages, like maybe Tony Robbins, Robert Kiyosaki, Darren Hardy, and Les Brown. Those types of business type of pages, and the people that make intelligent comments, she'll reach out to.
Now, she followed a lot of non-network marketing pages for that. People maybe outside of our industry, but maybe are influence on our industry. She would follow the comments. If someone made an intelligent comment, she'd reach out to them and say, "Hey, I really liked your comment. I see that you're blank blank blank, Hey, blah, blah, blah." She would start the conversation. If you want to know her full training, you an actually watch a free webinar at RayHigdon.com/jesswebinar.
But that's one way. Other ways are if you talk about the benefit of your product, service, or opportunity, and do a Facebook Live around it. There's a certain structure that you can use that we teach inside Rank Makers that will increase your chances of people commenting and reaching out to you, and then you reach out to them, and follow the process that maybe your upline suggests, ect.
3 Rules For Prospecting On Social Media
There are a couple rules that I'll give you for prospecting on social media.
1. Don't Use Your Company Name Or Product Name On Your Page
I would suggest against marketing using your company name or product name on your page.
Meaning updating your status to say, "You should join grapity grape."
I would not do that because it either turns people off or kicks in their "I'm gonna do my research muscle."
So, they'll go and do the research and find out that some blogger in North Dakota doesn't like it, and you won't ever know they were even interested.
I would much rather you raise curiosity by not saying the name of the company, not saying the name of the product, and getting them to want to reach out to you. I would rather they have to reach out to YOU to find out what you're talking about and then you at least know who's mildly interested and go from there.
2. Never Send An Unsolicited Link
I would never send an unsolicited link. This is crazy to me, but I've seen trainers that they tell their team, "Here's your sign-up link. Just send it to 200 of your friends."
That's really bad. I always wanted to ask, "Hey, are you open to taking a look at it. If so, I'll be happy to send you a link." or "I'll be happy to send you a video."
I always want to get permission-based marketing. Get permission to send them the link, not just Hail Mary it into the end zone and hope someone catches it.
3. Don't Get Upset When People Don't Respond To You
Don't get all sad-face around the people that don't respond to you.
There's probably 10,000 people that never responded to me. I just wasn't affected by it.
Some of you are like, "Why won't they respond to me?" And you waste so much time, frustrated over someone who's not open. You could be spending looking for people who are open. Some people just get it and some people are open, and they're just like, "Yeah. This makes sense. Let's do this." But, you'll never find them if you're beating yourself up over the person that never responded.
So, just don't worry about it. If someone doesn't respond, move on to the next person.
[clickToTweet tweet="If someone doesn't respond, move on to the next person." quote="If someone doesn't respond, move on to the next person."]
Did you find that helpful?
Let me know what you think in the comments below. And, feel free to share this with your teammates.

More Resources For You:
Best Way To Motivate Your Network Marketing Downline
How To Attract The Right People To Build Your Network Marketing Team
29 Sources of Leads so you never run out of people to talk to again.
Did This Help You? If so, I would greatly appreciate it if you commented below and shared on Facebook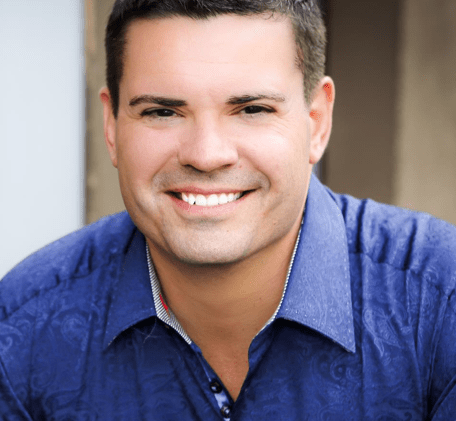 Ray Higdon's Network Marketing Blog
Skype: ray.higdon
Email: [email protected]
Facebook – Facebook.com/rayhigdonpage
Considering Coaching? Check out my Work with Me tab and Survey where we Help People Everyday.
If you enjoyed this post about, 3 Rules For Prospecting On Social Media retweet and comment please