Wonder what to say when your prospect asks "What do you do?"
Here I share EXACTLY what to say and how to posture yourself as a professional. If you want more more sign ups, this will help.
How To Respond When Your Prospect Asks "What Do You Do?"
In network marketing, what do you say when someone asks you, 'What do you do?"
The answer is, it depends.
But let me give you a little bit twist on this.
Amateur network marketers, they think they have to be impressive, right? So they've got to be, "Oh, I'm a network marketer, extremely successful."
Amateurs think they need to be really impressive. And, it's just not the case.
I've seen a lot of people BLOW this question.
So they're at a networking meeting and someone says, "What is it that you do?"
"Oh, I'm part of a ground floor billion dollar opportunity. And, yeah man, it's no competition. Ground floor, grass roots, amazing, and it's just awesome."
You don't have to be big, elaborate, and impressive. Because the more impressive you try to be, the less you are.
[clickToTweet tweet=" The more impressive you try to be, the less you are." quote=" The more impressive you try to be, the less you are."]
Crazy words are NOT going to impress anybody. And, the prospect is like, "Hmm. Okay. Great, buddy. Good luck." They look at you like you're nuts because you are. So don't answer that way.
If you do network marketing part time, that's fine. Say, "I'm a pharmacist, but I actually have a home business that I do on the side, too. What do you do?"
Talking To Prospects
See, your point at a networking meeting is to listen, not talk. My goal, when I would go to a networking meeting, is to talk as little as possible. I'm NOT trying to sign them up at the meeting. That's nuts.
It's crazy for you to think, "Yeah, I'm going to go over to a networking meeting, I'm going to sign me up some peeps. There's 30 people in there. I should be able to get 10."
Uh, WRONG.
Why? Psychology the people that are at a networking meeting, they're there for two reasons. Either to get a date. (Unfortunately, some networking groups, that's their number one.) Or, number two, to talk about their business.
Is number three to sign up for an MLM? Uh, NO.
No one is there saying, "Hey, is anyone in an MLM? Hey, I got a few hundred bucks, I wanted to join a business." No one. Not one person. You'll never run into them, ever.
Here's The Two Step Approach:
Say As Little As Possible
People are never listened to. Their kids don't listen to them, their spouse doesn't listen to them, their boss doesn't listen to them. Their friends and family don't listen to them. You listen and it's like, "Whoa, what is this sensation that I'm feeling? I feel so important."
Make them feel important by listening. Listen.
Follow Up
Grab their business card or grab their contact, and follow up with them the next day. That makes you stand out twice because one, nobody listens anywhere, and number two, no one follows up.
Why is the follow up so important?  In the video below I share the story from years and years ago. It's probably the funniest follow up story I have. I think you'll get a kick out of it.
What did you think of that? Helpful? I hope this helped you out. Let me know your thoughts in the comments below. And, feel free to share this with your team.
More Resources For You:
Powerful Ways to Follow Up with Prospects
29 Sources of Leads so you never run out of people to talk to again.
Did This Help You? If so, I would greatly appreciate it if you commented below and shared on Facebook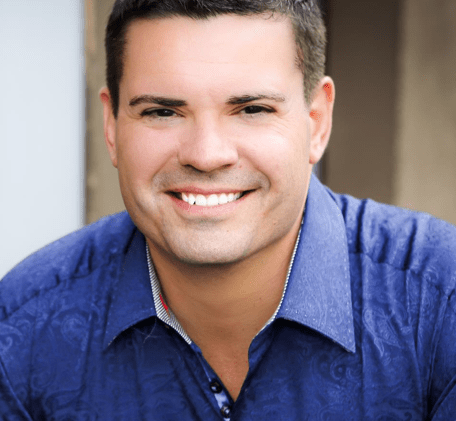 Ray Higdon's Network Marketing Blog
Skype: ray.higdon
Email: [email protected]
Periscope – Ray Higdon on Periscope
Considering Coaching? Check out my Work with Me tab and Survey where we Help People Everyday.
PS: If you haven't recruited anyone, or fewer than 10 people, This Course will Help (and is on Sale)
If you enjoyed this post about How To Respond When Your Prospect Asks "What Do You Do?", retweet and comment please