Ready to build a massive team and make residual income?
In this training I share exactly how to recruit more network marketing reps and keep them producing.
How To Recruit More Network Marketing Reps And Keep Them Producing
You're not a magician, and many network marketers are trying to be magicians.
Trying to be magicians by getting someone to join that doesn't want to join.
And so, you're not a wizard. You're not an enchantress. You're not a magician.
All you can do is all you can do, but all you can do is enough. As our friend, A.L. Williams said.
All you can do is all you can do, but all you can do is enough. - A.L. Williams
Click To Tweet
And so, what you have to do is you have to be willing to be okay with people not doing the actions or the activity or making the decision that you wish they would.
Do we wish that every person we ever talked to would just join our business? Of course.
Too often, we get so tangled up with attempting to sell someone who doesn't want the thing that we're selling.
That is where you're wasting time and you get real frustrated.
You can eliminate the wasting of them and a lot of your frustration.
Most people spend way too much time trying to close someone that doesn't want it. And, if you DO close them magically, you're probably going to wish you didn't.
Let me tell you, some people in your team aren't worth the commission. They're not worth the commission.
So, stop trying to be a magician when it comes to your prospecting. If someone is open to taking a look, fantastic. If they're not open to taking a look, move on.
If someone is open to taking a look, fantastic. If they're not open to taking a look, move on.
Click To Tweet
Stop Questioning Yourself
If someone is in your team, and they're saying, "I want to make a bajillion dollars." And you say, "Okay cool, well go prospect 10 people. Report back in." And then you see them a couple months later at the event, and you say, "Hey, did you ever prospect? I never heard back from you." "No, you know what? I've just been focused on other things."
Don't be like, "Why not? What's wrong with you?" Don't question yourself as a leader.
Just understand that they don't have the desire to do that activity. It's all right. Keep showing up. Love them for who they are. See them for who they could be, but don't be addicted to that outcome.
This is probably, the number one killer of would be millionaires in network marketing is they create this forum of self sabotage.
So, we analyze the results. If the results aren't there. We start questioning ourself, and then we start sabotaging. So we start saying, "You know what? This activity right here clearly isn't working. It's not working, so you know what? I'm not going to recruit anymore. I'm going to regroup, launch a new team page and get a new team logo."
Then we sabotage, and so we stop recruiting.
How To Get Your Team In Action
In the video below is a special training I did for our Rank Makers. Here I share how to keep your network marketing reps in action.
Did you find that helpful?
Let me know what you think in the comments below. And, feel free to share this with your teammates.
More Resources For You:
Guide To Recruiting 10 or More People Every Month
How I'd Start Over And Build A New Network Marketing Team
29 Sources of Leads so you never run out of people to talk to again.
Did This Help You? If so, I would greatly appreciate it if you commented below and shared on Facebook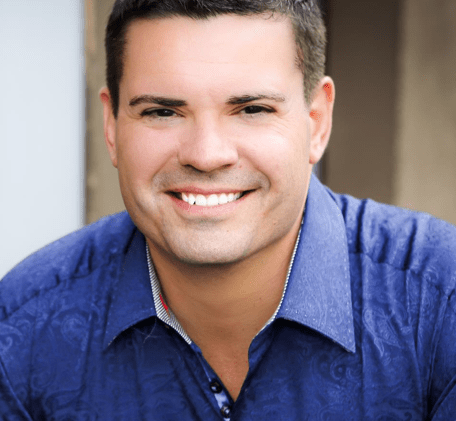 Ray Higdon's Network Marketing Blog
Skype: ray.higdon
Email: RayLHigdon@RayHigdon.com
Facebook – Facebook.com/rayhigdonpage
Considering Coaching? Check out my Work with Me tab and Survey where we Help People Everyday.
PS: Adrian walked across his Company Stage for the FIRST Time thanks to our Rank Makers Group, Find out More Here
If you enjoyed this post about How To Recruit More Network Marketing Reps And Keep Them Producing, retweet and comment please