How do you build your belief in network marketing when you've had failures in the past and maybe even your last business was shut down?  What do you do?
In this post I share EXACTLY what you should do even if you feel like a complete failure.
Rebuilding Your Belief In Network Marketing
I think this comes back to you believing in one word and that's possibility. If you lose that word, you're going to have a tough time in life. Let me tell you. There is no scenario in my life where I didn't have a lot of problems before I had success.
Lets look at relationships. I'm pretty sure my longest relationship in high school was a month, right. Had a lot of girls that I like totally fell in love with, and then something would happen, and whatever, it wouldn't work out. All right. Had a lot of bad relationships. Had got married. Had two beautiful boys. Went through a divorce. All right, so that didn't work out either. But I now you can just pinch me. I'm just so blessed and grateful to have an amazing, amazing relationship with my wife, Jessica. That's because I believed in the word POSSIBILITY.
Now if I looked at probability, if I looked at, "Well, all my other relationships didn't work out," then guess what would happened to this one? It also wouldn't have worked out. But if I didn't believe in possibility, it never would have worked out. Okay.
Well, let's talk about business. Man, what are all the things I've failed in?
Well, so I mean, me and a business partner bought an advertising franchise. It was about $40,000, multiple thousands of dollars a month just to be a part of it. By the way, for $40,000 I think we got one training day and a big manual, right. Oh, I think there was 10 empty ad frames, too. We made zero. I'm not joking. I literally in my pocket, zero. Okay, so that sucked.
Let's see. I've failed as far as network marketing, and what I consider failure, I'm kind of emphasizing this. I don't truly consider any of these things failures. I consider them all lessons. But in the context of this question, I'll just use that word.
I was unable to create long-term success in juice, cleaning products, travel twice, greeting cards, legal services, Aztec grain, diet cookies. I didn't create success in all of those things and then I became the number one income earner in the next company. My belief in network marketing could work was greater than the probability of me failing.
So, you got to believe in possibility and that's true of everything in life.
[clickToTweet tweet="You have to Believe in Possibility Not Probability" quote="You have to Believe in Possibility Not Probability"]
What To Do When You Fail
What to do when you fail? What to do when you don't have any belief in network marketing? In the video below I give some uncensored advice on what you should do.
What did you think of that? Powerful, right? Let me know if that help you in the comments below. Feel free to share with your teammates.
More Resources For You:
How To Attract and Recruit Strong MLM Leaders
Training on MLM Recruiting and Cold Market
How to Recruit in Network Marketing
Did This Help You? If so, I would greatly appreciate it if you commented below and shared on Facebook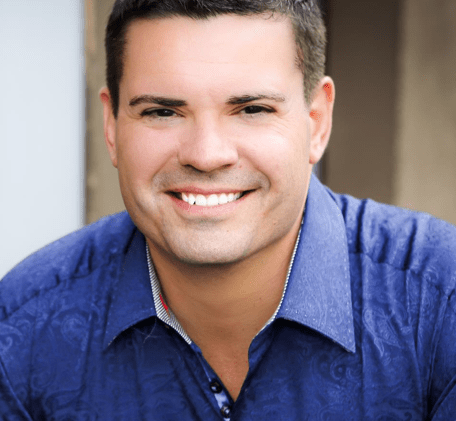 Ray Higdon's Network Marketing Blog
Skype: ray.higdon
Email: [email protected]
Periscope – Ray Higdon on Periscope
Considering Coaching? Check out my Work with Me tab and Survey where we Help People Everyday.
PS: If you haven't recruited anyone, or fewer than 10 people, This Course will Help (and is on Sale)
If you enjoyed this post about Rebuilding Your Belief In Network Marketing (When You've Failed In The Past), retweet and comment please