We get a LOT of questions around online Network Marketing strategies so this should help a lot of people.
If you are confused about how to use the Internet to recruit more reps and get more leads, this online network marketing guide should help.
Does Online Network Marketing Work?
It certainly works. My wife used social media to build a six figure business in our last company and I've used online MLM strategies to recruit hundreds of people. There are a few tools I suggest if you are going to seriously pursue online network marketing success.
1. You need a good hosting company that isn't going to break the bank. We suggest Bluehost for those just getting started. The reason you want to have your own hosting is so you can control and own your website(s). You can get started with Bluehost for as little as $4 a month.
Hosting and owning your own domain is step one for ANY successful network marketing marketers. MOST network marketers are only armed with their company pages, having your own site(s) set you apart from the riff-raff.
2. You need to have a way to build an email list. If you ever wondered why I blog so often it is to build our email list. Marketing is building a list, you MUST have a way to build your email list if you are ever to get out of the grind of having to reach out to people each day. You can actually try Getresponse right now for 30 days for free but let me assure you that you WANT to pay for this service as there is no greater asset than having an email list. Some prefer Aweber, in my experience either will get the job done.
There is no greater necessity in the marketing world than building an email list. Having an email list allows you a platform of communication like no other. We would take a thriving email list over ANY social media channel every day of the week. We use social media to get people onto our email list. You want to have the ability to communicate with large groups of people at the push of a button and an email list is the easiest way to do it.
Any Free Options that work for Online MLM?
So, question I get all the time is do I have to spend money to make money in my home business? Let me help you out with some truth.
1. When it comes to TRAINING, Free is your most expensive option.
Huh? What the heck does that mean? It means that your TIME is the most valuable commodity you have. You can make more money, you cannot make more time or get it back. Free training typically conflicts with the last free training that you went through which causes you to go in loops and you aren't even sure which one actually works. Free training is great for getting ideas and motivation but when it comes to actually building a business, we eagerly invest in courses and hire coaches to show us step by step how to create.
2. Your home business is LOW cost, not NO cost.
I have a friend Zarko who is starting a pizza restaurant in Vegas. The brick oven alone is $80,000. Imagine how much it will all cost when he has to buy tables, kitchen equipment, food, signage, employees, etc. The restaurant business is most certainly NOT low cost but your home business is.
The two things I mentioned above (hosting and email autoresponder service) are very low cost but are critical IF you are going to have success with online network marketing. Stop trying to use all rinky dink free tools and take your business seriously. It may cost you an additional $20 a month to do it right but what will it cost you to do it wrong? YEARS.
The Two Categories of Online Home Business Strategies
Lastly you need to know there are two categories for online network marketing and yes, you should be doing both. This video, from a few years back when I spoke at Eric Worre's Go Pro event, may help you understand the difference…
Here are some more helpful resources for you:
1. How to Prospect on Facebook to Recruit More People
2. How we Branded ourselves using the Internet
3. Three suggestions for Online MLM Success
Get value and clarity from this post? Feel free to share this and would love to see any comments below!
If you enjoyed this post please comment and share if you want more content like this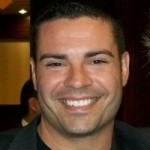 Ray Higdon
Skype: ray.higdon
Email: [email protected]
Considering Coaching? Check out my Work with Me tab and Survey where we Help People Everyday.
PS: If Your Upline Does Not Have a Step-By-Step Blueprint For ONLINE Marketing Success, Check This Out (Unless You Already Have Too Many Leads) – Click Here For Instant Access
If you enjoyed this post on Online MLM Basics to Get More Leads, retweet and comment please