<<<<======Share on Facebook Here
If you Like, RETWEET HERE============>>>>
And Comment Below!
Noah Saint John and Ray Higdon Team up!
I have decided to team up with Noah St John, author of permission to succeed and the Secret Code of Success. Last night we did a private conference call detailing how we are going to work together on an event in December so be sure to listen to this fun audio where we gave away some awesome bonuses.
Who is Noah St John?
NOAH ST. JOHN is the inventor of Afformations and author of the bestselling book The Secret Code of Success. He is the author six books including his new #1 bestseller The Secret Code of Success (HarperCollins), Permission to Succeed® (Health Communications) and The Great Little Book of Afformations®, which have been translated into six languages.
Noah has been featured in over 2,000 media outlets including CNN, ABC, NBC, CBS, Fox News, National Public Radio, PARADE, Woman's Day, Woman's World, Modern Bride, Los Angeles Business Journal, Chicago Sun-Times, The Washington Post, and a Selling Power cover story. You can find out more about Noah on his page – Noah St John
What are the details of the event?
As I said before, we are doing an event together in December in Ohio and we describe it in detail on this audio, you can download and play the audio here – Noah and Ray Call
How I met Noah Saint John
I was running an event in my hometown of Fort Myers, Fl and a cool dude named Soumangue handed me a book called "The Secret Code of Success" by Noah St John. I always take it as a sign when someone gives me a book and after I read it, I was blown away. Noah had helped me identify some definite stumbling blocks I had in my life but had never been able to see them. I then wrote a blog about him and he actually picked up the phone and called me! We then did a webinar together and ever since then have been friends. I even visited him when Jessica and I were up in Cleveland. This is one cool dude I am excited to be working with as I am sure our combined forces will help a lot of people in this world that deserve success!
If you enjoyed this post please comment and share if you want more content like this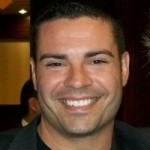 Ray Higdon
Skype: ray.higdon
Email: [email protected]
Image: renjith krishnan / FreeDigitalPhotos.net
PS: If Your Upline Does Not Have a Step-By-Step Blueprint For Success, Check This Out (Unless You Already Have Too Many Leads) – Click Here For Instant Access
If you enjoyed this MLM Training audio, retweet and comment please