<<<<====Share Over Here =)

Newest MLM:
The Next Big Thing
Whoa nelly is this thing hot! It would be crazy for me not to jump all over this newest MLM and share with you what is absolutely the next big thing in our industry. This is going to seriously blow some of you away!
Don't Miss Out on THE Next Big Thing!
This thing is hot. People from all walks of life are making money hand over fist, stories of people from all ages and all backgrounds are doing amazingly well and it's a total no-brainer! To say this newest mlm is going to grow like crazy would be an understatement.
Great Comp Plan for This Newest MLM!
The compensation plan is straight sick! When you bring in customers or representatives, you get paid for life! All you do is rely on the tools and follow the coaching and you will be successful! You ARE going to see this newest MLM ALL OVER social media and you would be CrAAzzYYY not to do your best to get the word out!
OK, so, you are surely wondering, Ray, what is this newest MLM? It is cutting edge training? It is another cellphone deal? Or could it be anti-aging or shakes? Are you sure you are ready? You do realize I have NOT promoted a new MLM since July of 2009 right? OK, well, the newest MLM, the next BIG THING is…the company you are already involved in.
That's right, sorry to burst your bubble but it is true. You can have massive success with the company you are already in, standing where you are, with your existing story and materials, if you choose to.
Make YOU the Next Big Thing
Do you know why I know that you can be successful wherever you are? Because this past Saturday I did a call sharing my story of how I became the number one income earner in my company and I shared that when I started, we:
– Barely had any marketing materials
– Didn't have online videos
– Didn't have business cards
– Didn't have a great story
– Didn't have an "app"
– Didn't even have success stories
(by the way, if you want, you can listen to the replay here)
All we had was our energy and passion and you can have those whenever you CHOOSE. Keep in mind "wherever you go, there you are", so when you think jumping to another company will make everything better, remember that you take yourself with you and the work ethic and attitude you had in your past company will also arrive in the new company.
Share this post and comment below if you love your company and KNOW you can be a success story from right where you stand!
====Want More Lead Sources?====
498 of you downloaded the 29 Sources of MLM Leads the other day, if you liked the audio, please leave a comment on the post!
If you enjoyed this post please comment and share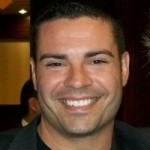 Ray Higdon
Skype: ray.higdon
Email: [email protected]
Work With Me – Numis Network
Image(s): FreeDigitalPhotos.net
PS: Are You Being Groomed for Leadership? We Personally Mentor Those In Our Personal Team for Success: Click Here to See if My Team is Right For YOU
If you enjoyed this post about Newest MLM, The Next big thing, retweet and comment please