Do you want to be a better Network Marketing recruiter? This will help.
In this video and post I share some tips to help you constantly become a better recruiter.
Upcoming Training: The Best Marketing Method?
The video in this blog post is a snippet of a video we recorded on our Periscope channel. We have been using Periscope to generate leads and sales for the last few months and we seriously have it down to a killer system.
You, for the first time ever, can learn our entire system in an upcoming training we are doing AND you can get it for a deep discount IF you grab it before we do it live. (You do NOT have to be on live, when you purchase you WILL get the recording whether you are on live or not)
You will learn how to run your first Periscope even if you struggle with technology and how to generate more leads and sales with Periscope if you are doing them. You will also get a big bonus of how to slice and dice your Periscope recordings into videos and blog posts (my new favorite strategy). You can get all the details when you click here.
Becoming a Better Network Marketing Recruiter
When it comes to being a better network marketing recruiter, I'd suggest looking for those that are open. I believe the big difference between people who get frustrated with network marketing recruiting and those that don't is most are looking to recruit someone, I'm looking for who is open so that I recruit the right one.
In Yesterdays show I shared the example of the waitress offering the key lime pie, learn to operate like that and you will crush it.
The more time you spend down, the less effective you're going to be at that thing. If I have an addiction to the outcome, if I really want to get recruits, get recruits, get recruits, and I look at every person and I try to recruit them no matter if they're open or not, then I can get frustrated and I can turn some people off. They can talk about me behind their back. It's actually just a not so pleasant storm of collateral damage that happens because I'm so addicted to getting them to join.
It's very powerful when you don't have to have that sign up. I don't have to have a sign up and neither should you when you are talking to someone, EVEN when you could really use the money you cannot come across that way or you will sound desperate and no one wants to join someone desperate.
Some of you may think, "Oh, that's real nice for you to say, Ray. I wish I could be that way." No. No, no, no. It is that attitude that got me here. I didn't develop this attitude. I didn't hit a certain income level. Then decide, "Okay, all right. I don't need recruits anymore." No. That's not how it happened. It is that attitude that helped me get here.
In the below video I share an actual script that I used to help me become a powerful network marketing recruiter when I was very focused on building my network marketing business. My primary focus now is serving the profession as a whole and impacting people in all different sorts of companies but watch the below video for the script that I used and more suggestions.
Was that helpful? Feel free to share with others, this goes hand in hand with yesterdays show and I hope it really helps you and your teammates.
Did This Help You? If so, I would greatly appreciate it if you commented below and shared on Facebook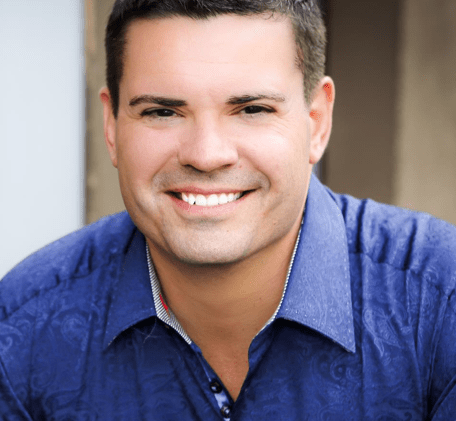 Ray Higdon's Network Marketing Blog
Skype: ray.higdon
Email: [email protected]
Periscope – Ray Higdon on Periscope
Considering Coaching? Check out my Work with Me tab and Survey where we Help People Everyday.
PS: If Your Upline Does Not Have a Step-By-Step Blueprint For ONLINE Marketing Success, Check This Out (Unless You Already Have Too Many Leads) – Click Here For Instant Access
If you enjoyed this post on How to be a Better Network Marketing Recruiter, retweet and comment please