You finally get serious about MLM prospecting but you are finding that many just aren't taking your calls.
What do you do? This simple approach will have YOU feeling better and will get you more results in your MLM prospecting.
Learn How to Get Prospects Chasing YOU (April Event)
On April 15-17th in Fort Myers Florida we are doing an event called Top Earner Marketing Boot Camp where we will be teaching brand new and veteran network marketers how to use the Internet to build their business. If you want to learn how to generate leads, get prospects and explode your business, click here to check out the details.
MLM Prospecting and Non-Answering Suspects
Someone was asking about what do you do when someone isn't answering your phone, or your calls? You're following up with them, they're not returning your call, they're not taking your call. What do you do?
I have a 3 step voice mail system that I teach, and I train. I've been teaching this for years. I think I first taught this in 2010 maybe. It's a 3 step voice mail system. First of all, you should have confirmed a time where you're going to talk to them. When you're setting that up, you say, "Hey, I'm real busy right now, but 1:15 pm tomorrow, I can give you a call. Will you be by your phone? Perfect."
You set it before the call. That is important, because what would a professional do? A professional would be busy. A professional would have a calendar. A professional would set that time, because you are busy. You call at 1:15, and when it goes to voice mail, which a lot of times it will, you say, "Hey there, this is XXX, we had a set call at 1:15. Give me a call at your earliest convenience." You're not being mean on this first call. You're not being rude. You're not being direct. You're not pounding them. You're just saying, "Hey, we had a set call. Give me a call at your earliest convenience."
24 hours later, assuming you don't hear from them, which there's a good chance, you call them and you say, "Hey, we were supposed to have a call yesterday at 1:15. I left you a message, didn't hear from you. I hope you're okay. Give me a call at your earliest convenience, and by the way, if you don't want to do what we discussed, let me know. We'll save each other some time. No big deal, but let me know." Hang up.
If you don't hear something that time, 48 hours after that call, so this is a full 3 days after your very first call with them, "Hey there, left you two messages, haven't heard from you. Listen, I just want to let you know, I'm going to mark you off the list. I'm assuming that you're not open to this, and that's totally cool. I'm going to mark you off the list. I will not be calling you ever again about this, and I wish you the very best of luck."
That's the voice mail where you'll get a call back. That's the voice mail where you'll get probably 80% of your call backs from, because people hate being marked off a list, and you just played a posture card. You just did something that most people are too chicken to do. You said I'm willing to walk away from you. Most people that suck at sales, they're not willing to walk away from people. They'll keep going, and they'll bring them brownies, and they'll buy them dinner, and they'll … Oh, please, join my team, please, pretty please. By the way, if they DON'T call back that doesn't mean to mark them off your list, just reach back out to them in 3-6 months. The only time I mark someone off my list is if they are a jerk.
You have no power in that, so when you have power, it is very attractive. It's very powerful. This is true not just in business, but in dating or anything else. When you have power, and you don't need somebody, then that's when you have the posture card. That's when you are more powerful. Those are my 3 tips for you as far as trying to get a call back.
More Resources on MLM Prospecting:
My Ultimate Cold Market Prospecting Training
Three Tips from a Master Recruiter
Did this help you? Try it out! If you are in the game of MLM prospecting I guarantee you it will help.
Did This Help You? If so, I would greatly appreciate it if you commented below and shared on Facebook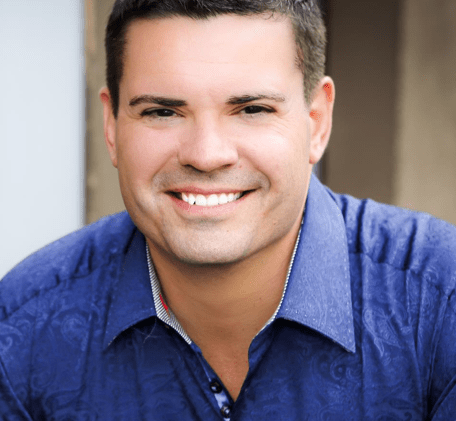 Ray Higdon's Network Marketing Blog
Skype: ray.higdon
Email: [email protected]
Periscope – Ray Higdon on Periscope
Considering Coaching? Check out my Work with Me tab and Survey where we Help People Everyday.
PS: If You Don't have a Team, Haven't Recruited Anyone (or less than 10 people), This is the Course you Should Get – Network Marketing Training Course
If you enjoyed this post on MLM Prospecting: When They Aren't Taking your Calls, retweet and comment please