This post shares 3 powerful Network Marketing recruiting tips from a MASTER recruiter.
Cesar Rodriguez is one of the masters in network marketing recruiting and pretty soon you will learn why!
Who is Cesar Rodriguez and How do I know Him?
I first met Cesar at an event and he has since become a teammate and a great business partner. (yet another reason to attend events!).
We have since traveled all over the world together from Cabo to Ireland and last year we did a cruise to Alaska with Cesar, his fiancee Tanya and a few of our other affiliates.
IF you are serious about becoming a better recruiter, at some point, you will probably run into training by Cesar Rodriguez as he has been a top recruiter in this profession for a very long time. Him and his fiancee were recently recognized as the number three recruiters in their network marketing company out of over 300,000 people!
So, you MAY want to pay attention to his 3 network marketing recruiting tips below!
Three Network Marketing Recruiting Tips
#1) Have posture. Know that you're doing them a favor. (Click to Tweet This)

Posture is the perceived position of strength you're coming from when dealing with others. If you have posture, it means you come across as strong, confident and from a position of strength.
Most people when it comes to prospecting, inviting, or exposing others to their business opportunity either have no posture or come from a position of weak posture… as if they're weak and desperate for sales and recruits.
The most important thing to realize and remember is that each time to you expose someone to your opportunity you're doing them a favor!
Most people you're going to talk to don't have a plan to achieve their dreams or a vehicle that'll get them there. Without you and your vehicle, the chances of them achieving financial freedom and time freedom are pretty slim. But on the contrary, without them, you still will… unless you quit. So whether they realize it or not, they need you more than you need them.
When I first got started in the network marketing industry 14 years ago from the time of this post, the first 100 people I talked to in a row told me "No".
I still have my original names list and when I look at it today, not a single one of those 100 people makes more than money than I do today or has the amount of time freedom and flexibility I do now.
I say this to let you that 10 years from now, with or without any one person, you'll probably be living your dreams because of the business you got involved in.
So what you're doing when you expose someone to your business with the intent of recruiting them is…
You're offering them a chance to live their own dream lifestyle along side of you and giving them a vehicle to make their dreams possible. "You're doing them a favor!"
So since you're the one doing them a favor… act like it! Walk and talk with confidence, keep your chest up, and have some posture!
#2) B10xB (Be Ten Times Bolder) (Click to Tweet)

B10xB is an acronym I created years ago that stands for "Be Ten Times Bolder".
You see the key to success in business and in life is boldness!
No one in history has ever become successful or accomplished anything in life, of any significance, while being timid and scared.
If you think about it, everything you have in your life now that you're excited about came as the result of a bolder moment.
Whether it was a something personal like a relationship you're excited about and grateful for or the business you're in and excited about today, there was once a fork in the road where you had the option of being weak or being bold.
You had the option to take the weaker path where you would have maybe cowered down and not approached that person you're with today and/or maybe not have stepped up given that business you're in a try…
Or you had the option to step up and take the bolder up path and say YES to approaching that person you're with today and/or giving that business a try.
So since everything in your life that you're excited about now came from some type of bolder moment in the past, doesn't it make sense to continue pushing the envelope of boldness and to do your best to stay in a perpetual state of boldness?
Well to help you with that, here's a quick tip: Anytime you feel, fear, anxiety, apprehension, indecision or any other disease of attitude just remember the
B10xB pattern interrupt question which is…
"What would you do if you were ten times bolder?"
And whatever you think of in that moment… DO IT!… and do it immediately!
For example, if you're out and about and see someone, and the thought crosses your mind to prospect them, but then you start to punk out and find yourself selling yourself on some weak story or excuse on why you shouldn't…
Just remember "B10xB" and ask yourself the B10xB Pattern Interrupt Question,
"What would you do if you were ten times bolder?"
I'm sure your brain will say something back to you like, "If you were ten times bolder, you'd go right up to that person and prospect them!"
Then all you have to do next, is that thing you just came up with!
If you repeat this process over and over again, just like any workout, over time you'll notice that you'll become mentally stronger and significantly bolder.
And before you know it, your default personality will be that ten times bolder version of yourself you've practiced being day in and day out… Which is exactly what you want so you can capitalize on every opportunity possible and become a powerhouse recruiter.
Fun Fact: When I first saw the person who ended becoming the #1 all time top producing rep I ever recruited onto my team, he was at a gas station walking towards his fancy looking Escalade SUV and talking on the phone…
I instantly thought to myself, "That's a sharp looking guy I should prospect him for my business."
But then that voice in my head that I call "The Weakness" started puking all over me, selling me a bunch of excuses on why I shouldn't say anything to him and should instead just keep my head down and mind my own business.
I almost punked out and didn't approach him because of all the good points "The Weakness" was selling me on, but then I stopped for a second and interrupted my negative thought pattern by saying to myself, "Cesar, What would you if you were ten times bolder!?"
My answer to myself, spoken with an almost militant tonality, was… "You'd tell that guy to hang up the phone, then you'd prospect him, get his phone number, and then you'd follow up with him and recruit him into your business!"
So I did just that. I prospected him, followed up with him, and recruited him into my business. He ended up not just joining and but joining and going on to eventually become my best friend and #1 all time producer!
Can you see now why remembering the acronym "B10xB" and to "Be Ten Times Bolder" is such an epic tip?
And can you image how game changing this tip will be to you and your team's recruiting if you all start implementing this pattern interrupt question everyday?
Be sure to share this post with them so everyone's on the same page. =)
Okay now I've saved the best tip for last. But before I share it with you and the formula below I want you to understand the raw power of it…
When I first got into this industry I used to suck at network marketing recruiting. I struggled for a long time and spent way more hours that I should've being stood up at coffee shops for appointments and following up endlessly on prospects who eventually just ended up saying no. #SoDepressing
However, after I committed to mastering all the steps you'll learn in the Network Marketing recruiting formula below and making sure I hit them in each exposure and presentation I did with my prospects, recruiting became a breeze.
So that you can see the power of this formula and what mastering it can do for you, here's a couple of our personal stats so you can see what it's done for us…
Thanks to mastering this formula, in our current network marketing company my Fiancee and I personally recruited 100 people our first 119 days. The coolest part about this was that we made less than 150 phone calls to accomplish that.
And no, we're not just one hit wonders either. We're consistent producers. In fact this year, we were recognized as being the #3 recruiters in our company… and that's out of over 300,000 active reps in over 28 different countries.
The best part is thanks to the formula I'm about to teach you, building our business is fun because…
Barely anyone ever tells us No, we rarely get any objections, we get recognized right and left both on stage and online due to our production, and we win just about every recruiting or sales contest we decide we want to win… and even some contests we didn't even realize we were participating in. Which is always fun. =)
And the most importantly our team loves having us as their upline because they get to put us on the phone with their prospects and learn from us firsthand and listen to us close their people and build their team for them.
So are you ready? Okay, well here we go "cracking knuckles" my final tip is to…
#3) Follow the Immediate YES Formula!
This is a sales and presentation sales process I created and patented years ago that when followed, doesn't just get people to want to buy from you and join your team, but it makes them want to do so immediately and without giving objections.
Several fortune 500 companies and top sales companies use this formula as their go-to sales process for all their sales reps to follow and countless network marketing leaders and top producers, probably in your same company, are students of mine who've bought The Immediate YES Formula Course.
So needless to say it works and tons of people consciously use it everyday!
Okay so here's the first part of the formula…
The above image is a slide taken from a webinar you can watch for free here.
Okay so to better understand this formula and what is shown in the slide above, here are a few insights into how people think and what has to happen for them to be excited to make spontaneous buying or joining decisions without objections or buyers remorse creeping in afterwards…
In order for someone to say YES to joining your opportunity immediately and without objections then you'll need to…
Begin with the end in mind and reverse engineer the action you want your prospect to take.
The action or in this case "call to action" (aka close) will need to be strong and laced with "urgency" (aka a logical reason why now is more advantageous than later). By the way, strong doesn't mean pushy or salesy. Never be that.
Now although it's important to structure and present the call to action and close correctly, the best close and urgency in the world won't matter unless what you're closing people on is a solution to a problem your prospect has.
The solution your presenting is your business opportunity and the problem your solving… well that's the tricky part and the big variable, because the problem your solving depends on your prospect's individual situation and pains.
The key is getting your prospect to want to share with you all their problems and pains or to discover them based on the information they share with you.
Now to get to the point where someone's comfortable sharing with you that type of information, you're going to need to build some serious rapport, trust and credibility with them before you start asking them questions.
Important! If you don't do this last part right you'll lose trust, credibility and rapport with them instantly and they'll clam up, not tell you anything, and your chances of recruiting them will drop down to about zero.
However, if you do master building rapport, trust, and credibility with your prospect in a covert, strategic, and non-salesy way, that comes across as natural, unforced and unscripted, then you'll be surprised at the information they share with you and problems you'll uncover.
And then all you have to do after that is frame your presentation in a strategic way that solves their problems and ends with a strong call to action that's laced with urgency.
The trick is you need to make sure you master each one of these steps: building rapport, building trust and credibility, finding information, finding a problem, presenting a solution and presenting your call to action.
You need to master each step so you know when it's safe to smoothly transition and flow through from one step to the next and have it appear as seamlessly as possible. It takes practice to master this, but it's soooo worth it when you do.
The reason I say this is because you'll be able to out produce everyone around you while working far less hours because you'll be able to get more Yesses with less people.
Also you'll form better relationships with people and you'll feel more comfortable when inviting and presenting to friends, family, coworkers and people you know because this process isn't salesy, pushy or aggressive in anyway. In fact it's the exact opposite of that.
When you've mastered the individual steps in the Immediate YES Formula and run through them properly it'll never feel salesy or pushy to your prospect.
In fact you'll know you've done it right and nailed every step correctly when at the end or sometimes even during your presentation, they ask you to buy or join you and they're the ones feeling nervous hoping that YOU say YES and allow them to buy from you or join your team. #TheStoryOfMyLife
Now if I could teach you how to master each of these steps in one simple blog post I'd definitely do it, but it'd take you about 3 hours to read and several months for me to write. LoL!
However, because I obviously wanted to arm my team with this information to help them jack up their sales and recruiting I created a webinar teaching the Immediate Yes Formula and how to eliminate just about every type of objection there is out there, before it comes up.
I kept it private for a long time and only shared it with my team, but I recently made a generic non-company specific version of this webinar, chopped it up and made it shorter, punchier, and pretty funny too. =) If you want to see it you can, Click here to watch a free replay of it here.
I hope you enjoyed reading these 3 tips and got some value from them. If so I'd love to hear your feedback!
Drop a comment below and by all means feel free to share this post with your team or anywhere you want on social media. I'm sure your team or anyone that clicks to read this post you shared will be super grateful and appreciative that you did. =)
Did This Help You? If so, I would greatly appreciate it if you commented below and shared on Facebook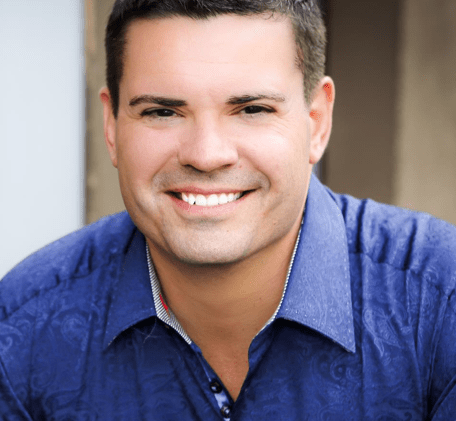 Ray Higdon's Network Marketing Blog
Skype: ray.higdon
Email: [email protected]
"I Teach You the Marketing, Mindset and Sales Strategies to Make More Money and Follow Your Passion!"
PS: If You Don't have a Team, Haven't Recruited Anyone (or less than 10 people), This is the Course you Should Get – Network Marketing Training Course
If you enjoyed this post on 3 Network Marketing Recruiting Tips from a Master, retweet and comment please