<<<<====Share Over Here =)

My Very Best
Offline Marketing Strategies
From building a large team and hitting the top rank in my network marketing company, I can tell you this, if you are NOT training on any offline marketing strategies, you are missing out on a very large percentage of growth you could be experiencing. Here are my best offline marketing strategies for you.
Online vs Offline Marketing
Listen, I love online marketing, it's an awesome way to connect with people and especially if you learn attraction marketing, it can be quite awesome. However, I have seen major growth from people doing simple offline marketing strategies and I believe there is less noise offline making offline marketing more effective for MOST network marketing reps.
Quick, name a billion dollar company in Network marketing…whatever name you came up with was built via offline marketing and prospecting. The Internet age has yet to create a billion dollar company within our industry. This post is certainly not meant to bash online marketing (especially as this is an online blog lol), it is just to suggest that maybe there are some offline marketing strategies that would benefit you and your team.
Offline Marketing Gear
You are going to wear clothes anyway, why not turn your clothes into marketing funnels? There are a few ideas on this, some straight-forward and some more targeted.
Here is why I like this offline marketing strategy:
– Gets people to talk to you first
– Doesn't involve you doing anything differently
– Is highly duplicatible
Here is the reality, there are days when I really don't feel like prospecting every person I bump into but if they approach me, it's game on! The key to this type of approach is to qualify them without saying too much. For example, let's say you wear a shirt like "Got a Fixed Income, I can help" and someone asks you about it. The key here is to ask them a question versus do a pitch like, "Just curious, are you serious about making extra money right now?" And then let your active listening carry you from there. It would be great at that point to get their information then hand them a DVD or email them a link to a video. (speaking of DVD, I am in the process of creating one for my team and it's gonna be HOT)
1. Standard financial freedom/work from home apparel. Buttons, shirts, hats that can raise curiosity in the people you run into, pretty straight forward.
2. Targeted apparel. If you don't know what I mean about target markets, this post might help. Let me give you a personal example; I love the concepts taught in the book called Atlas Shrugged. It's about intellectual property, creating value and not relying on others to give you handouts. I have found that people that agree with that book are people I really get along with so…I bought a bunch of apparel around this concept and have already attracted prospects to me by wearing Atlas Shrugged themed clothes. See what I mean here. This will probably get fewer people to talk to you but they will be more qualified.
Two More Offline Marketing Tips
1. Get drop cards, in this article I share 7 ways to use drop cards
2. Attend meetups or networking events. This article shares my strategies for working Networking events
What offline marketing strategies do you like? Comment below!
If you enjoyed this post please comment and share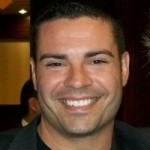 Ray Higdon
Skype: ray.higdon
Email: [email protected]
Work With Me – Numis Network
Image(s): FreeDigitalPhotos.net
PS: Are You Being Groomed for Leadership? We Personally Mentor Those In Our Personal Team for Success: Click Here to See if My Team is Right For YOU
If you enjoyed this post about My Very Best Offline Marketing Strategies, retweet and comment please