<<<<====Share Over Here =)
My Interview with Top Networker David Prosser
So on Black Friday I ran an affiliate contest and David Prosser won, hands down. Listen to his interview and learn from his story of working hard to become a success.
Network Marketing Blog Interview
1. How long have you been in network marketing? I got a start about 16 years ago with a company back in Ireland. Signed up a few people before the company went belly up. Got back into network marketing in 2010.
2. Did you have success immediately? Hell no, there were weeks I would call 600+ people and get nothing but no's.
3. What are some of the resources that have helped you? Master Sponsoring Series, Go Pro, Jessica Higdon's FB Training, My own NM Group, The Power Mind
4. You do a lot of cold calling, what have you learned from doing this? Yes, I have done a lot of cold calling and learned that it's a sifting and sorting procedure. We are not looking for any Tom, Dick or Harry.
5. What are your three favorite methods of marketing? Social Media, Facebook PPC, 3 Foot Rule
6. You recently won my affiliate contest, do you win a lot of marketing contests? That was the first contest I EVER won…… EVER!!!!
7. What do you attribute your winning in sales to mainly? My relationship with my audience. I believe only 2 of my buyers came from PPC ( ad only went live about 2 hours before the close )
8. What advice might you have for the person who has yet to have success? Get a coach, Invest in your education and stick with it…
My MLM Radio Show
I have a radio show on the Home Business Radio Network and Dave not only won a featured post on my network marketing blog but he also won a spot on my MLM radio show. In this radio I grill Dave on what exactly he did to start having success after struggling for so long and I twisted his arm to give a free coaching session to anyone who reaches out to him. To get the details of how to claim that free session and to hear his really cool Irish accent, you can listen by clicking here.
Want to Be Featured on My MLM Blog and Radio Show?
Starting on Monday I am doing another promotion for my affiliates and I am giving away an iPad mini, Kindle Fire and exposure on my blog are some of the rewards as well as gift certificates. You can get all the details on how to make some extra money, get some exposure and possibly win some prizes by clicking here.
To Your Abundance!
Did This Blog Help You? If so, I would greatly appreciate if you commented below and shared on Facebook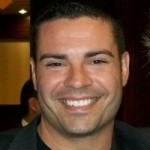 Ray Higdon
Skype: ray.higdon
Email: [email protected]
Work With Me – Numis Network
Image(s): FreeDigitalPhotos.net
PS: This is my advanced sponsoring course, this is only for the serious student
If you enjoyed this post about My Interview with Top Networker David Prosser, retweet and comment please