<<<<====Share Over Here =)
My Interview with NY Times Bestseller,
Chris Brogan (@chrisbrogan)
Best-selling author, social media guru and amazing speaker Chris Brogan shares a ton in this audio interview, listen in now!
How I Met Chris
I originally met Chris Brogan at InfusionCon 2012 and got so many great ideas from his speech that I have been wanting to interview him for a while. If you would like to see some of those tips, you can check out this post, What I learned from Chris Brogan.
Here is what I have noticed, masters at their craft have a way of making things so simple that anyone can immediately understand what might have been once complicated concepts, when you listen to the audio below, you will know what I am talking about.
Some of the Questions I asked Chris Brogan
I asked Chris what was more rewarding to him, his 233,000+ following on Twitter, his NY Times Best Selling books or the impact he makes when he speaks on stages all over the world. (I think you will be surprised by his answer!)
We had some great talks, jumping from topic to topic for people like me that are borderline A.D.D., we talked about being an author, why more people should write their book, as well as his thoughts on mobile marketing and Google+. IF you are a student of marketing, I can guarantee you that you will jot down several ideas from this audio interview.
My main focus in the interview was to help YOU, yes, YOU with being able to reach and impact people in your business. His main skill is communication, so should yours be.
Listen to the Audio
OK, you first have to make me a deal. Since Chris Brogan is a HUGE twitter dude, all I ask is after you listen to this audio, post this on your twitter, people will get a kick out of it and if you do, tag Chris and myself (@chrisbrogan, @rayhigdon), if you do not have a twitter account, you can just share it on Facebook, if you don't have either, ask your grandchildren to lol.
Click Here to Listen to the Interview and Enjoy!
Are YOU a marketing genius? Hit me up and maybe you will be my next interview! You can email my business manager Thomas at [email protected]
Did you retweet? Hope so! Let's show Chris he has some new fans!
To Your Abundance!
Did This Blog Help You? If so, I would greatly appreciate if you commented below and shared on Facebook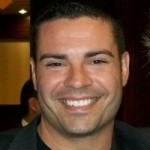 Ray Higdon
Author of VMI – Think and Grow Rich for Network Marketers
Skype: ray.higdon
Email: [email protected]
Work With Me – Numis Network
Image(s): FreeDigitalPhotos.net
PS: Wanna Get More Leads? This $2 test drive shows you how!

If you enjoyed this post about My Interview with NY Times Bestseller, Chris Brogan (@chrisbrogan), retweet and comment please