<<<<======Share on Facebook Here
If you Like, RETWEET HERE============>>>>
And Comment Below!
Most Controversial Movie Of All Time?
Ayn Rand Atlas Shrugged
Ayn Rand Atlas Shrugged. What comes to your mind when you hear those words? Perhaps it is the speech given by John Galt or you think of Hank Rearden, perhaps Dagney Taggart? Ayn Rand Atlas Shrugged is one of the most influential books in our history. I had the pleasure of reading it and it really changed how I valued freedom and capitalism. I have always believed in capitalism but I did not know it's opposite nor exactly why until I read this book. On April 15th, it hits a small number of theaters around the country.
What's the big deal about Ayn Rand Atlas Shrugged?
Ayn Rand wrote this amazing book in 1957 (I thought she wrote it in the 30's). And what she wrote is happening right now in our country. Ayn Rand Atlas Shrugged is a book for those that believe in business, fairness, self-reliance and  you do NOT believe in entitlement.
"Run for your life from any man who tells you that money is evil. That sentence is the leper's bell of an approaching looter."
– Ayn Rand Atlas Shrugged
"No one helped me, nor did I think at any time that it was anyone's duty"
– Ayn Rand Atlas Shrugged
The Upcoming Movie Premiere of Ayn Rand Atlas Shrugged
If you do not have the book, you can Buy Ayn Rand Atlas Shrugged Here
To locate if you have a theater near you playing the movie, go here – Atlas Shrugged Movie Premiere Theater Locations
If you enjoy this post, please quickly do me a favor and share with others and comment below.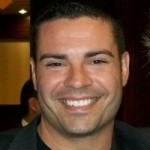 Ray Higdon
Follow Me On Twitter – Southwest Florida Twitter Dude
Check Out My FB Page – Ray Higdon Page (Free Internet Marketing Resources)
Wanna Work With Me? – Work With Ray Higdon
PS: You can get updates like this and others by entering your name and email in the top right box of my site.
PSS: If Your Upline Does Not Have a Step-By-Step Blueprint For Success, Check This Out (Unless You Already Have Too Many Leads) –

Click Here For Instant Access
NOTE: You Have to Check the Checkbox That Says You Are NOT a Spammer to
Make a Comment Below
Image: photostock / FreeDigitalPhotos.net
If you enjoyed this blog on ayn rand atlas shrugged, share this with others and comment below!