<<<<====Share Over Here =)

Montreal, Toronto, Vegas,
and Palm Springs, Oh My!
Tuesday starts a marathon speaking schedule for me spanning two countries and 4 cities. Wanted to share the events with you in case you want to meet up!
Tuesday – Montreal
On Tuesday I will be traveling to a city I have never actually been to, Montreal. Here are some quick fun facts about the city:
1. It is the second largest french speaking city in the world. Pretty cool that there WILL be a translator at the meeting when I present.
2. Montreal has the 2 nd highest number of restaurants per capita in North America. New York is the highest.
3. There is a restaurant in Montreal called O.Noir, where you dine completely in the dark. You will savor flavors of food with No lights, No candles, No matches, Pitch black.
I will be speaking on the 6 keys of opportunity followed by a training on how to recruit 10-20 people per month into your network marketing business. Here are the details. FREE to attend, Le St-Martin Hotel Et Suites, 1400 Maurice-Gauvin Rue, Laval, Quebec H7S2P1, Tuesday, November 27th, 7:30pm. Please note: Due to limited time, the ONLY time I will be able to meet with anyone is at this meeting.
Thursday – Toronto
I have had the pleasure of visiting Toronto 5 or 6 times in the last few years. Great city with warm, trendy and fun people. Here are some fun facts:
1. They have the longest street in the world. Yonge Street starts at Lake Ontario, and runs  north through central and northern Ontario to the Ontario – Minnesota border, a distance of over 1178 miles / 1896 kilometres.
2. Canada has the tallest freestanding structure in the world (there are taller BUILDINGS), the CN tower. Completed in 1975, the CN Tower stands 1815′ and 5″ tall.
3. Stretching throughout roughly 710 acres, and with more than 16,000 animals, the very popular Toronto Zoo is the third largest zoo in the world.
I will be speaking again on the 6 keys to opportunity as well as doing my mildly famous talk called "Unmessable" where I detail the struggles I have gone through to build a million dollar business. Here are the details. FREE to attend, Novotel Toronto Vaughan Centre, 200 Bass Pro Mills Drive, Vaughan, Ontario L4K 0B9, Thursday, November 29th, 7:30pm. Please note: Due to limited time, the ONLY time I will be able to meet with anyone is at this meeting.
Friday – Vegas
Friday I share the stage with Les Brown, Eric Worre, Nick Sarnicola, Todd Falcone and many more. This is the ONLY event in my schedule that you can watch from here, details and coupon can be found on this blogpost >>Eric Worre Vegas Event. I believe this event is sold out so you cannot attend the event live but again, you can buy a livestream ticket.
Time will be more flexible in Vegas so if you are around and want to meet, let me know on my Facebook Page.
Tuesday (Dec 4th) – Palm Springs
Palm Springs I will be hanging with partners of my financial services company. Time will be pretty flexible so hit me up if you want to hang out.
I look forward to seeing and meeting you if you can make it to one of the events. We always have fun meeting new people and helping them have breakthroughs in their business! Feel free to share this with anyone that may be in or around any of these cities.
To Your Abundance!
Did This Blog Help You? If so, I would greatly appreciate if you commented below and shared on Facebook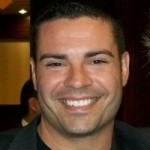 Ray Higdon
Skype: ray.higdon
Email: RayLHigdo[email protected]
Work With Me – Numis Network
Image(s): FreeDigitalPhotos.net
PS: Newly Released Book by Randy Gage on Economies, MLM, and Technology, Risky is the New Safe
If you enjoyed this post about my traveling schedule, retweet and comment please