Ever wonder How to Make Money Online by building an email list?
Today shares our blueprint on how to build an email list, the importance of that and how to monetize that email list.
How to Make Money Online via Building an Email List
*This comes from a live training we did on my Periscope channel, if you would like to see my trainings live, feel free to follow me here to get notified of future trainings
Maybe you heard the word "list" and you think that it's a yellow pad or something in the context of online marketing and learning how to make money online a "list" means a list of emails that you have built by having people willingly give you their email address to communicate with them.
This could be an email list that is in Aweber or GetResponse or Infusionsoft or Mail Chimp or Constant Contact.
The way that we've learned how to make money online is that it all starts with free content. On almost a daily basis we do a blog post, a livestream and a podcast. I'm not saying you have to do all of those things, but I am saying if you want to know our best way we know how to make money online, then build a list that loves you and you start off by giving them something to love. That is, give them something that is of value, videos, articles, etc.
Here's how you do it:
You need to look at who is it that you're trying to attract? Who's your target market? Who are the people that you really want to serve and who do you want to attract to you, and what are their problems? What do they struggle with? What questions might they have? What solutions do they desire? Where are their obstacles? What stories would help them? What other people are serving them that might be great to interview? All of these different questions.
Notice I didn't say that for you to create an amazing list you first must become super successful because that's not what I did. When I first started blogging and putting value into the marketplace of network marketing I was dead broke. I had failed in 11 different companies. I was in personal foreclosure. Life was not great. I just thought that if I start putting online content out into the marketplace that helps people I think I'll build a list.
We now have over 130,000 people on our email list and over 20,000 who have actually purchased something.
Here are some more resources for you on this topic as well:
– How to Build an Authoritative Online Brand
– Whiteboard Video: How to Generate More Leads and Build a Big List
Was that pretty cool? Helpful? Feel free to comment below if you got value and feel free to share around.
Did This Help You? If so, I would greatly appreciate it if you commented below and shared on Facebook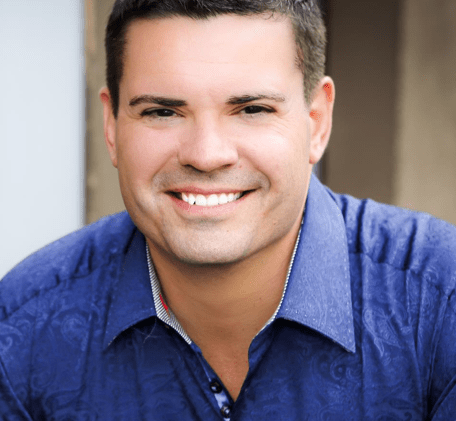 Ray Higdon's Network Marketing Blog
Skype: ray.higdon
Email: [email protected]
Periscope – Ray Higdon on Periscope
Considering Coaching? Check out my Work with Me tab and Survey where we Help People Everyday.
PS: If Your Upline Does Not Have a Step-By-Step Blueprint For ONLINE Marketing Success, Check This Out (Unless You Already Have Too Many Leads) – Click Here For Instant Access
If you enjoyed this post on How to Make Money Online Through Email, retweet and comment please
Save