<<<<======Share on Facebook Here
If you Like, RETWEET HERE============>>>>
And Comment Below!
MLM Trainer will Bribe you to Donate to Charity
There are a lot of great charities out there that I support. Love the boys and girls club and I also love the MDA. This year I am getting "locked up" to raise money for this great charity and to get your help in raising this money, I am willing to bribe you!
What is the MDA?
The Muscular Dystrophy Association (MDA) is an American organization which combats muscular dystrophy and diseases of the nervous system and muscular system in general by funding research, providing medical and community services, and educating health professionals and the general public. The organisation was founded in 1950 as the Muscular Dystrophy Associations of America, renamed to its present name in the 1970s.
Why do I like the MDA?
This may sound funny but one of the biggest reasons I support them is their creativeness in raising money. They do these "lock-ups" where a police officer shows up at your house, puts you in a cop car, takes you to a location where you get your picture from behind bars and you make calls to raise money. This is fun and creative and works very well. This will be my second time participating.
The other reason I like the MDA is I have had very close suffer the pain of muscular dystrophy as well as MS. These types of diseases need more research and I am proud to help in any way possible.
I am an MLM Trainer and I am going to Bribe you to donate to the MDA!
So I am an MLM trainer and have been the number one income earner in my network marketing company for a year and a half now out of 24,000 reps. I also get 1.3 million+ hits per month to my blog (the one you are reading). I want to put value out there to raise as much money as possible for this great charity.
There are a few reasons you may want to donate:
1. You know someone who has suffered and agree with me that more research needs to be done
2. You are blessed financially and want to help those in need
3. Someone helped you at some point and you want to somehow return the favor
4. You need a tax deduction
5. You know that money is energy and if you donate money it will come back to you
Or maybe none of those scenarios describe reasons that make sense for you to donate now so here is my bribe.
I am going to do a webinar on how to market your website. This will help you whether you are a small business, blogger, or network or affiliate marketer. It will be interactive so you can also ask your questions. Anyone that donates at least $20 on this link by Midnight on Tuesday, September 27th will get free access to this webinar that is going to show you how I get so much traffic and how you can dominate locally (if you choose to do so). To make the pot even sweeter, those that donate $100+ will get 2 weeks of one on one coaching with me for absolutely free. Keep in mind this is just a way for me to get you to donate more to those less fortunate. I hope you will find it in your heart to help me and them out. You can donate by clicking here.
How to donate to MDA
Go to this site and Click the Donate button
If you enjoyed this post please comment and share if you want more content like this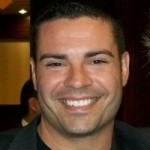 Ray Higdon
Skype: ray.higdon
Email: [email protected]
Image: David Castillo Dominici / FreeDigitalPhotos.net
PS: If Your Upline Does Not Have a Step-By-Step Blueprint For Success, Check This Out (Unless You Already Have Too Many Leads) – Click Here For Instant Access
If you enjoyed this blog on helping an MLM trainer raise some money for charity, retweet and comment please