<<<<====Share Over Here =)

MLM Prospecting Webinar:
How to Overcome Objections
Ever get hit with a comment you have no response to in your MLM prospecting adventures? This post will share with you how to get on my How to Overcome Objections webinar that will make you bullet proof!
Prospecting for Your MLM
In this webinar I am going to share with you exactly what I say to prospects. Depending on when you see this post you may be able to get on live and ask your own questions and hit me with your own objections to see how I would answer. If you are not getting the results you desire in your MLM prospecting, this webinar may just be exactly what you need.
Inside this Webinar…
You will Learn:
A style that anyone can duplicate without feeling sleezy or like a salesman or woman. My biggest suggestion for handling the energy of all objections and my personal answers to the most common objections.
– Is This one of those pyramids?
– Is this a scam?
– Your product/service is overpriced
– I have never been in sales
– I don't have the time
– I don't have the money
– How much have you made?
– Lets see how you do
– I have to talk to my spouse
– I can't sell
– I failed at MLM before
– Why this one?
– These things don't work
– And many, many more!
Learning How to Overcome Objections Translates to Big Money
Seriously, your ability to overcome objections translates to big, big money. If you can just increase your recruiting by a mere 10-20%, YOU HAVE NO IDEA HOW BIG OF A TEAM THOSE RECRUITS WILL TURN INTO.
For a very limited time, I am giving you instant access to this recording on How to Overcome Objections for only $39.95. You can download it here
My ability to overcome objections and handle the energy of the entire MLM prospecting process has led me to become the number one earner in my company and it can help you too. Download my thought patterns on objections by snagging your recording here.
====Want More Lead Sources?====
498 of you downloaded the 29 Sources of MLM Leads the other day, if you liked the audio, please leave a comment on the post!
If you enjoyed this post please comment and share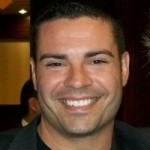 Ray Higdon
Skype: ray.higdon
Email: [email protected]
Work With Me – Numis Network
Image(s): FreeDigitalPhotos.net
PS: Are You Being Groomed for Leadership? We Personally Mentor Those In Our Personal Team for Success: Click Here to See if My Team is Right For YOU
If you enjoyed this post about MLM Prospecting Webinar: How to Overcome Objections, retweet and comment please