<<<<======Share on Facebook Here
If you Like, RETWEET HERE============>>>>
And Comment Below!
MLM Prospect Training: Determining Need
I had a coaching call with a dude today that asked me a very good question, "What do you look for in a good MLM prospect?" I answered there were three things I look for and one of them is need or pain. In this MLM prospecting training I am going to teach you how to determine need.
The 3 Characteristics of a good MLM prospect
You might be wondering what I see as the 3 best characteristics I look for in an MLM prospect. They are pretty simple:
1) Good Attitude – It is not always what someone says but how they say it. If someone asks me in a nasty tone if it is a pyramid, they have more than likely disqualified themselves from working with me as I am picky (as you should be) with who I spend my time training.
2) Coachability – Are they willing to listen and follow suggestions
3) Needs, pain or desire – "Show me a thoroughly satisfied man, and I will show you a failure." – Thomas Jefferson. Before you present your MLM opportunity you simply have to know if they have a need, desire or pain in their life as if they are comfortable (most people are comfortably miserable and not willing to do anything about it) then they probably are not going to work very hard.
Not just for MLM Prospecting Training, but Marketing in general
It is so important to dig for their pain, needs or desire. Would you try to sell a candy bar to a diabetic? Of course not, so why try to sell a mechanism to change someone's lifestyle that doesn't desire something more out of life? If you have not already seen this, I teach a lot of this in my prospecting scorecard training and you can easily see where you have gone wrong with your MLM prospecting.
It is also true in marketing, the marketing formula is find pain, agitate it, then offer a solution. Keep in mind the word "marketing" is in the term "network marketing", lol.
Some helpful statements to find pain or desires:
"Ever dread Monday's?"
"Are you doing what you really want to be doing in life?"
"Ever felt like you were meant to do great things?"
"Do you want to be doing what you are currently doing in 20 years?"
"Ever wanna travel more?"
"Ever wish you could spend more time with your kids or spouse?"
"Ever worry about longevity with your job?"
"Ever get sick of getting to the end of your money before the end of the month?"
"Ever wonder what it would be like to buy a house for your parents?"
Show me someone with a need, and I can show you how Network Marketing can help
The reality is, passive income solves a lot of problems. Most marketers lead with money, money, money and what they fail to realize is most people have turned off their imagination so you have to paint the picture for them, or, better yet, get them to pick up the paintbrush by digging for their pain. For more advanced closing tactics, check out my product on closing here – MLM Sponsoring Secrets
Dig me and my Training?
Ray and Ferny from the No Excuses Summit have posted a list of some potential speakers for the event in April and I sure would like to get up there again so I can help more people …but this time they are asking the public for input. If you have EVER been helped by any training I have done, and you think other people deserve some help, Would you PLEASE go to their speaker page located here =>>http://noexcusessummit.com/industry-leaders.html And click the "like" symbol above my head. You DO NOT need to be planning to attend to vote so please do this if you like my training and educational stuff I give away on a daily basis. And then if you really like my training, Ask your Facebook friends to vote for me. There are so many amazing potential speakers, I am honored if you see value in my stuff enough to click the "Like" button above my pic on this page – http://noexcusessummit.com/industry-leaders.html
If you enjoyed this post please comment and share if you want more content like this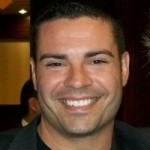 Ray Higdon
Skype: ray.higdon
Email: [email protected]
Work With Me – Numis Network
Image: vichie81 / FreeDigitalPhotos.net
PS: If Your Upline Does Not Have a Step-By-Step Blueprint For Success, Check This Out (Unless You Already Have Too Many Leads) – Click Here For Instant Access


If you enjoyed this blog on walk for hunger, retweet and comment please