<<<<====Share Over Here =)

MLM Mastermind Training
and California Dreamin'
Just got back from California and it was seriously one of my favorite trips of all time! Love South Cali! We hit La Jolla, San Diego, Laguna, Dana Point, Carslbad and I also spoke at an event in Irvine. Check out the killer video with lots of mastermind training contained within!
So Many Marketers in California!
We did an impromptu meeting in Irvine where about 30 people came up to mastermind. This was after I spoke at the event called Be Legendary, it was a blast, my friends Todd Falcone and Ferny came up as well as a bunch of others.
What we talked about in this mastermind training is how to explode your local area and how to get more recruits just using simple marketing tactics, if you came up, thanks! It was a blast hanging with all of you, make sure you check out the funny story Falcone is sharing at the end of the video below too lol
Deep Insights with Jonathan Budd
I texted J Budd on Tuesday and asked if he was up for lunch and he replied, sure, come on over (dude rocks). So we headed to Carlsbad to his badass 10,000 square foot house and spend the day masterminding and eating coconut encrusted organic tilapia that may have been one of the most delicious meals I have ever had (he has two personal chefs) and the day was awesome. In the video I share a HUGE insight he gave me on the word OPPORTUNITY and just so blessed to be amongst so many awesome peeps in Cali.
My Dudes Jim Lewis and Vince Reed and More Mastermind Training
Big thanks to Jim Lewis for taking us to an awesome restaurant in Dana Point and for Vince Reed taking us to Las Brissas, we also hit Montage in Laguna and then topped it off with fish tacos in La Jolla at George's, dang, what a frigging awesome trip.
Anywho, see if you can get some cool insights and inspiration from this quick video, this is what mastermind training should look like my friends!

What would be your favorite place to visit or favorite place I mention in the video that you HAVE been to? Leave me a comment! We may end up doing Christmas in San Diego!
If you enjoyed this post please comment and share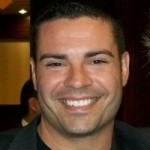 Ray Higdon
Skype: ray.higdon
Email: [email protected]
Work With Me – Numis Network
Image(s): FreeDigitalPhotos.net
If you enjoyed this post about MLM Mastermind Training and California Dreamin', retweet and comment please