<<<<====Share Over Here =)

The Power Mind:
How to Use the Law of Attraction
Yesterday and today I experienced some major shifts. From looking over the training I have been creating, things that have made big impacts with people, realized there were some major areas that are NOT that difficult to change that I have NOT been training on, that is all about to change.
Who Needs This Stuff Anyway?
Here are some questions that might help you see if you need this sort of training or not:
– Do you spend a portion or most of your day on negative thinking? Before you answer that, look at your sent emails, and your Facebook wall. Are you spending energy on things you are AGAINST? Let me tell you, by analyzing my own actions, I have been spending too much time on things I did NOT want.
– How are your relationships? Are they enjoyable? Marriage good?
– How is your frequency of travel? Is that an enjoyable process?
– For a second, I want you to stop thinking about what you think you know and instead turn to the results in your life in regards to money and your business. Is it where you want it to be? Do you believe you are truly on the right path to achieve your dreams or does a part of you secretly think you are fooling yourself and you don't actually deserve success?
My History with the Law of Attraction
Years ago I was sent a book on How to use the law of attraction and it changed my life. I started experiencing major success with real estate, speaking and many other areas of my life. Looking back, it is breaking away from that training that attributed to my disastrous fall in that career.
Yesterday something hit me that I needed to go back through that type of training and it is then that I realized that I have been focused on teaching tactical skills way more than how to control the power of your mind. The law of attraction is simply realizing that what you think and focus about, you bring about. If you think about the politician, debt or bills you DON'T want, that is exactly what you will locate more of. It's time for ME to do something about it.
New Course: The Power Mind – How to Use the Law of Attraction
It is time to create. It is time to divorce the negative emotions that run so many people's lives. My goal with this course is to change the lives of thousands of people all over the world. Here are the details and how you can participate…
6 Week Course – The Power Mind
This is my very first day announcing this and you can participate in it at a pre-release rate. The course has NOT been created, you will get to experience it as it unfolds. Here are the goals of the course:
– Shift your negative emotions to positive (regardless of your circumstances). IF you are in a really bad part in your life, this course may just save your life.
– Help you understand exactly how to get more results out of every single action in your life
– How to live positively even with negative people in your immediate life
– How to use the law of attraction to gain more success than you can even consider is possible right now.
– In short, this course has one goal in mind, to change your life
Joining the Journey – How will it work?
Starting next week those who decide to join in will get notified of the first event. The first one will definitely be a webinar and you WILL get all recordings. From there you will start a journey with me that is designed for life transformation. Some of you will hit the top ranks in your company, some will find their life partner, some will make more money than ever before and others will find their life purpose.
My goal is to make investing in this course a very easy decision, my goal is NOT just to make money from this but to impact as many people as possible and that is why I am pricing this (during the pre-release) at less than $100.00 $500.00. AND even at that, there is a money back guarantee, if you go through the entire course, completing the homework and don't think it is totally transformational, simply email me and let me know and you will receive your money back.
Once this course is over, it will sell for $497 but you have the opportunity to get it for only $97.00 $497.00. Those who join me on this journey will have a very powerful experience AND all I ask is at getting this course for the pre release price that you PLEASE give me testimonials as we go through the course. You can pick up the course here for the pre-release price of only $97.00 $497.00. This price will be available for a very limited time. To those who join in, excited for you and our journey and for all of you, gratitude for taking the time to read this post. IF you are in, leave me a comment below on how excited you are!
Would You Like Some Bonuses?
Yesterday a TON of people bought this program, nearly everyone that saw this, either asked a question about it or made the decision to join in. However, as stated earlier, I want this to be a revolutionary program that changes thousands so I am going to throw in some killer bonuses that will help you on our journey…
Bonus #1 – The Power Mind Guided Meditation mp3. If you are new to meditation, don't know how to do it or have never done it, this little audio will walk you through how to do it and is something you will probably end up listening to hundreds if not thousands of times. It isn't hard, all you do is listen and follow the instructions and you WILL become more centered and learn to quiet your mind so you don't have so many thoughts rambling around trying to distract you. This program by itself will sell for $29.95
Bonus #2 – The Power Mind Prospecting Power-Up on audio. Ever have stress and anxiety before making your prospecting calls or heading off to prospect? Or, ever need a pick-me-up after getting torched by a prospect? This audio will help. Pop in this audio before you start prospecting or after a tough call and you will immediately feel better and be ready to keep going. The ability to keep going is critical in this industry and this little audio may be a lifesaver on many a day. This program will also retail for $29.95.
So, if you are ready for the journey, pick up your program here while it is still on pre-release pricing and get both bonuses, all for only $97.00 $497.00 and remember that comes with a money-back guarantee. Looking forward to working with you and helping you make a major shift! Comment below if you are going on the journey with me! Get The Power Mind Here

If you enjoyed this post please comment and share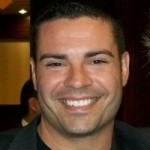 Ray Higdon
Skype: ray.higdon
Email: [email protected]
Work With Me – Numis Network
Image(s): FreeDigitalPhotos.net
PS: Are You Being Groomed for Leadership? We Personally Mentor Those In Our Personal Team for Success: Click Here to See if My Team is Right For YOU
If you enjoyed this post about The Power Mind – How to Use the Law of Attraction, retweet and comment please