Do you want to learn how to get yourself out there and get more exposure for MLM lead generation?
This will help you with some basics of what you can do to make that happen.
More Resources on MLM Lead Generation
Network Marketing Lead Generation using the Internet
MLSP: The System I learned from when I Started
Getting Yourself "Out There"
You need to understand that there are 2 categories of getting your opportunity, service or product in front of other people. The 2 categories are marketing and prospecting.
Marketing means you're doing something that you hope an unnamed individual reacts or responds to. That's marketing.
Prospecting is what most network marketing companies teach, where you're connecting with an individual, online, offline, cold market, warm market, it's you're connecting with an individual, having an individual conversation. The 2 ways that you get yourself out there in the big categories is marketing and prospecting.
The question you may ask yourself is, "Well what are the most efficient ways for me to get my name out there? Just getting out there isn't enough. You want actual results. Hopefully you're asking, "Hey, how do I get more results?"and not just get yourself out there. Because you can lose a lot of money just trying to get your name out there. Unless you have the budget of Coca-Cola or Nike, then you can't just go spending money to advertise yourself everywhere; you have to be smart about it.
When we first started I would do a video every day that would share something that I was learning or something that I got from a book or a webinar or a course. I would share something of value to my target market every single day, and I had a certain number of people that I had to prospect as well every day. You have to come up with your number for that. My suggestion is, every day before your head hits the pillow ask yourself, "Did I create a piece of content for that day?" If you didn't, shoot a quick video and get it out there.
Now most people, they will say something like, "Well what do I talk about? What do I create a video about?" Create a video about something that you've learned. If you've read a book recently and you got tip, look at your notes from your latest event or your latest webinar or the latest course you went through; share some of your notes. Get that value out there to start attracting more people to you.
Now that's where some people stop, and I will tell you, in the beginning it doesn't happen overnight. The first 6 months of doing videos wasn't working for MLM lead generation. Some people would trickle in, but nothing steady. Now we just don't have a month where we don't get at least 4000 leads, because we've been doing this for so long. That's the kind of mindset you want to adopt. If you want to get yourself out there then I can't show you one method to blow it up tomorrow, but I can show you lots of methods to slowly get your name out there and attract more people to you by just providing daily value.
Was that helpful? Share and comment if you gave you some clarity on how to think about MLM lead generation and you think others might benefit.
Did This Help You? If so, I would greatly appreciate it if you commented below and shared on Facebook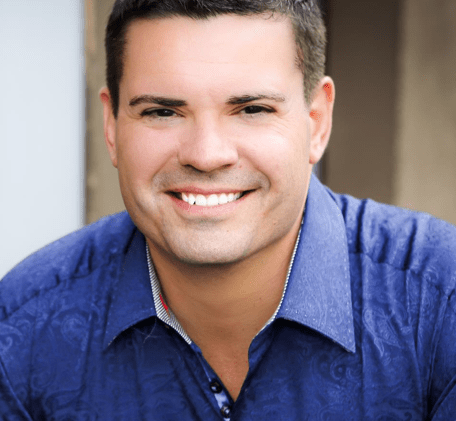 Ray Higdon's Network Marketing Blog
Skype: ray.higdon
Email: [email protected]
Periscope – Ray Higdon on Periscope
Considering Coaching? Check out my Work with Me tab and Survey where we Help People Everyday.
PS: If You Don't have a Team, Haven't Recruited Anyone (or less than 10 people), This is the Course you Should Get – Network Marketing Training Course
If you enjoyed this post on MLM Lead Generation: Getting Yourself out There, retweet and comment please