<<<<====Share Over Here =)
MLM Book of the Week:
The Four Year Career
This weeks book of the week took me a while to find. I started ten different books before I finally picked The Four Year Career for you guys, check it out.
Who is Richard Bliss Brooke?
Richard Brooke is a 35-veteran of the Network Marketing industry, a member of the board of directors of the Direct Selling Association, author of the Four Year Career and Mach 2 with your hair on fire, an owner of two network marketing companies and has been a full-time network marketing leader since 1977.
What I liked about the Four Year Career
This is a great book for network marketers. He shares some stats and quotes about the profession that really help solidify how wonderful this profession really is.
Here are some excerpts that I liked:
"There are an estimated 2,000 network marketing firms distributing over $30 billion a year in goods and services in the US alone. Only 260 of those are direct selling association members." Is your company?
He even makes some bold statements (that I love), "The fact is, people with average ambition, commitment, and effort usually DON'T do well in a business like network marketing" I actually ask him about this statement in our interview below.
"The network marketing method of marketing as an industry has grown 17 out of the last 20 years, including over 90% in just the past ten years. A staggering $110 billion worth of goods and services are sold worldwide each year in this industry."
"Each week about 475,000 people worldwide become sales representatives for network marketing. That's 175,000 EACH WEEK in the US alone." And you struggle with leads? lol
"Successful people are RARELY in a profession where they can earn on the leverage of thousands of other people. Real estate agents, teachers, coaches, medical professionals, counselors, small business owners, beauty professionals and physical fitness professionals may be stellar performers in their domain but how do they create the opportunity to earn on the efforts of thousands of others in their same profession? Here they can." Amen my friend!
My Interview with Richard Brooke
When Richard and his team heard I picked his book for my book of the week series, they reached out to me and I am so humbled to have been able to do a quick interview with him. This dude knows this profession like nobody else and you might just get a kick out of it. Listen to the Four Year Career interview with Richard Bliss Brooke here.
How to Order the Four Year Career
You can buy the Four Year Career on Amazon here. If you dig it, make sure you tell people about it and also leave him a review on Amazon. I really enjoyed it and read it in one sitting. Thanks to professionals like Richard that keep the fire going for this awesome profession!
To Your Abundance!
Did This Blog Help You? If so, I would greatly appreciate if you commented below and shared on Facebook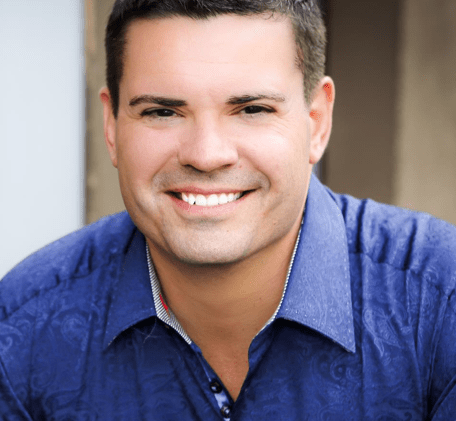 Ray Higdon
Skype: ray.higdon
Email: [email protected]
"I Show Network Marketers How to Recruit More Reps, Get More Leads and Become a Top Earner in Their Network Marketing Company."

Image(s): FreeDigitalPhotos.net
PS: Do you want to know how to get 1-3 cent leads AND attract business owners? – Check out my post here

If you enjoyed this post about MLM Book of the Week: The Four Year Career, retweet and comment please