<<<<====Share Over Here =)
Mindset Training Video:
7 Wealth Tips
Training your mind is the best use of your time in regards to subjects to study. Here are 7 of my very best wealth tips to help you.
How to Create Wealth
I have written a few posts about this topic and a few videos too, here are a couple that might also help:
– Think Big (one of my most popular videos)
Here is the big difference between what they THINK they need to know versus reality. Most people think that they simply just need better skills and then they will start creating wealth but the truth is IF there is a huge gap between where you are and where you want to be, chances are, it's a mindset issue. The mindset training in the below video will help you with the areas you TRULY need help with and please share this around if you think it will help others.
My Seven Wealth Tips
Here I will summarize what is in the below video (but I still suggest watching the video). Actually, the video below uses a software I have never used before and I think it's freaking cool, watch at least a couple minutes of it regardless.
3 of my 7 Wealth Tips
1. When you are in action, you don't have time to think about how bad things are. I talk about this in detail in the video.
2. Too often people look at successful people and say "If only I had their money" or if only I had this or that. Just like the late great Jim Rohn said, "Don't wish for things to be easier, wish for YOU to be better".
3. No one chemically poisoned you. If you have negative thoughts it is ONLY because you have allowed those thoughts. Stop being the victim and choose to focus on what you actually want in life versus what you don't want.
Watch the Full Video, Enjoy the Free Mindset Training!
Know someone that could use some mindset training? Please share these wealth tips with them!
To Your Abundance!
Did This Blog Help You? If so, I would greatly appreciate if you commented below and shared on Facebook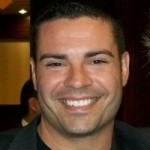 Ray Higdon
Author of VMI – Think and Grow Rich for Network Marketers
Skype: ray.higdon
Email: [email protected]
Work With Me – Numis Network
Image(s): FreeDigitalPhotos.net
PS: Wanna know how to make $5,000 in the next 30 days without a list or big budget? Here what these four marketers said => Exclusive Video
If you enjoyed this post about Mindset Training Video: 7 Wealth Tips, retweet and comment please