<<<<=====Share on Facebook Here and Google+ above

If you Like, RETWEET HERE============>>>>
And Comment Below!
May 2012 Home Business Mastermind Event
We ROCKED it in January and now it's time to ROCK it again! This is the official announcement of the May 2012 Home Business Mastermind and this intimate event is going to SUPERCHARGE your business!
What is the Home Business Mastermind?
The Home Business mastermind is an event I put together that is designed to have only a few key speakers in different areas in a very intimate environment. Most events in our industry are large events with many speakers where you don't get to spend as much time with each speaker as you might would like to, the mastermind is designed to be a smaller, more intimate crowd with plenty of time for each speaker to really dive into what is working for them in their business and how you can implement their ideas. Questions are encouraged and each speaker is held to having a lot of interaction from the crowd, enhancing the learning and energy.
Where The VIP Party is at
Introducing Your Home Business Mastermind Speakers!
Jerry Clark is my personal mentor and coach and has helped coach the biggest names in network marketing and MLM training. Anyone that has ever seen Jerry speak knows this dude is powerful and brings together some of the best home business ideas of any trainer in the industry.
Jerry Clark became a self-made millionaire while still in his 20's. Today, through his company Club Rhino, Inc., he conducts personal and professional development seminars around the World. Jerry's training products are currently being used by dozens of Direct Sales and Networking companies in over 35 countries worldwide. Jerry recognizes that change occurs at the individual level, and he's committed to training others how to improve themselves by teaching peak performance strategies that get results.
Michelle Pescosolido is arguably the fastest rising star in the home business industry. Famed for going from zero to 6 figures in 6 months by using Facebook, we are most excited to have her as as speaker at the Home Business mastermind. Michelle is someone I have personally worked with the last 6 months or so and she is not just a powerful leader but one of the best teachers I have ever met. In her presentation she is going to go in depth into how she develops her Facebook PPC that generates her massive leads and money. To get this much intimate time with such a highly sought after trainer is worth the price of admission alone!
Daegan Smith is one of the best copywriters, email masters and advertising geniuses in the home business niche. Daegan is the UNDISPUTED king of traffic and getting leads and has been teaching home business entrepreneurs how to get massive traffic for years. Daegan just got back from teaching in Singapore and it is such a treat and honor to have him speak at the mastermind.
I will also be a speaker and I am going to talk about how to build your online brand and empire. How I went from zero traffic to averaging 40,000 unique monthly visitors and almost 2 million hits per month. As you can see this mastermind is going to be pretty heavy duty when it comes to learning how to get leads and traffic for your home business.
How to Grab Your Ticket at the Early Bird Price
An interesting thing happened with my last home business mastermind…we sold out of tickets! I had no idea how many people would come to my very first one but quickly found out when we sold it out. Now, usually in any industry when you have more intimacy, you pay up. I recently attended an event in Washington DC that was $2,000 for 2 and a half days and did NOT have any breakouts or intimacy but usually when you get to spend quality time with the speakers versus a standard speaker-palooza, you spend the big bucks. What I envisioned for these masterminds is two things, intimacy and affordability.
Right now, I have a block of tickets that are going to be sold at the early bird price of $89 and $137 for standard and VIP tickets. Like the last mastermind there is a REAL limit on how many tickets I am selling as I don't want this to be 300 people that get lost in the crowd, we will NOT sell more than 150 tickets TOTAL which will keep the room size down enough so you can really get your questions answered and enjoy the event. We are also offering a half price discount on your second ticket in case you want to bring a spouse or partner.
One Standard Ticket
Two Standard Tickets
Standard includes admission to both all day sessions on Saturday and Sunday
One VIP Ticket
Two VIP Tickets
VIP includes admission to both all day sessions on Saturday and Sunday as well as VIP access to the party at my house on Saturday (the last one was AWESOME) .
THE ABOVE ARE ALL EARLY BIRD TICKET PRICES, THEY WILL GO UP. Remember that last time we did this we actually sold out DURING the early bird tickets as I do keep these events smaller and more intimate. Attending a mastermind like this can have powerful results on your business as you really get to spend the quality time with the speakers.
Details for the Home Business Mastermind
When: Saturday May 12th ,2012 and Sunday May 13th. 9am to 5pm on both days. The VIP party will run from 7pm to whenever on Saturday night at my personal residence.
Where: The event is being held at the Holiday Inn Fort Myers at Town Center, 9931 Interstate Commerce Drive. Fort Myers, FL (239) 561-1550. The VIP party at my house is roughly 12 minutes away.
Got Questions? Contact my Business Manager, Thomas, at 616-745-8700 or [email protected]
Feel free to share this with any of your teammates, leave a comment if you are attending and let me know!
If you enjoyed this post please comment and share if you want more content like this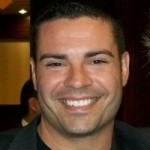 Ray Higdon
Skype: ray.higdon
Email: [email protected]Higdon.com
Work With Me – Numis Network
Image: Ambro / FreeDigitalPhotos.net
PS: If Your Upline Does Not Have a Step-By-Step Blueprint For Success, Check This Out (Unless You Already Have Too Many Leads) – Click Here For Instant Access
XXXXXXXXXX – Snag a Copy of My New Audio CD – XXXXXXXXXXXXX
If you Wanna Get Supercharged, Snag a copy of my brand new Audio CD that was just released called "Maintaining Your Power". This CD will have you strong like bull while prospecting and it also makes a great gift to your downline as well. You can now pick up a copy of this audio CD for only $14.95. You can buy by going here and be sure to ask about our bulk discount by emailing me at [email protected]
xxxxxxxxxxxxxxxxxxxxxxxxxxxxxxxx
If you enjoyed this blog on the home business mastermind, retweet and comment please