<<<<====Share Over Here =)

Making Money From Home
By Learning Ways to Help People
Everyone wants to know how people are making money from home and they are usually focusing on the wrong thing, if you focus on developing ways to help people, you WILL generate income, let me show you how…
How to Make Money Working from Home
Wanna hear something difficult? Just sitting around and conjuring up methods of making money from home generically. Know what is easier? Think about WHO you want to work with and HOW you can possibly help them.
Let me give you some examples of how I created ways to help people versus just focus on making money:
1. When an attraction marketing system asked me to speak to their 1,000+ webinar audience for the first time, I didn't think about how to make money but instead what their audience may want, that is what led me to create the webinar called 10 ways to get 50 Leads per day.
2. When I realized that everyone in online MLM marketing was focused on traffic and leads but most couldn't close a door, let alone a lead, I developed my course called My Sponsoring Secrets on how I recruit 10-20 people per month like clockwork. To this day I still get testimonials from people expressing how much I helped them. That course has also probably made me around $100,000 but see, that was NOT my purpose, the purpose was to help people in need.
3. When I realized that people struggled with where to find people to talk to, I created my audio called "29 Sources of MLM Leads" and have now had thousands of people download and listen to that audio (if you want a copy, just enter your name and email info on the upper right hand side of this page and click "Gimme My Audio")
So What are Ways to Help People YOU Can Use to Make Money Working From Home?
First, and this is a step too few take, think about who exactly you want to work with. Is it photographers, realtors, network marketers, speakers, mothers? This is a critical step. When you just hope to start making money from home by getting money from anyone and everyone, you will rarely make anything. The reason is that it is much easier to hone in and focus and speak to a particular person than to get everyone to want to work with you.
Once you have chosen who exactly you want to work with, figure out what they struggle with. What are their problems they would love to have solved? Let me give you some fun examples:
1. Someone wanted to create a way to help people that loved salads but were too busy to chop the lettuce, result? Bagged, pre-shredded lettuce lol. This idea has made millions of dollars by making things more convenient for that exact person.
2. Someone determined that people were too lazy to turn their ice cream cones so they created a motorized Ice Cream cone. Perfect for the person that is just too beat to turn that heavy cone.
3. The moving walkway. You stand there in the airport and it moves you at a slower rate than you could walk, while not viewing anything particularly cool or scenic, yet, people just stand there and let it move them. Imagine the guy that had this idea and then executed it to make millions?
Now, here is the cool thing. With ANY target market, there is training that is always desired and you DON'T have to be an inventor to help them. Think of what training your target market wants and then invest in yourself to learn it, then teach it to them via online videos, blogs, and audios. Training does NOT cost an arm and a leg to create AND it actually makes you better while you learn it. Soon, as you master this idea, you create an awesomely profitable circle that as you learn, you teach and as you teach, you earn.
To your abundance!
If you enjoyed this post please comment and share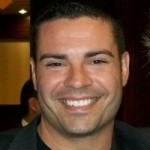 Ray Higdon
Skype: ray.higdon
Email: RayLHigdon@RayHigdon.com
Work With Me – Numis Network
Image(s): FreeDigitalPhotos.net
If you enjoyed this post about Making Money From Home By Learning Ways to Help People, retweet and comment please