I recently read the Mark Cuban book called "How to Win at the Sport of Business" and thought I would share some lessons.
If you are a fan of Mark's, feel free to share if you get value.
Shark Tank
Shark Tank is still one of my favorite shows and a couple years ago had the chance to create a product with Kevin Harrington, one of the original Sharks and the creator of the infomercial and even had Kevin speak at our Top Earner Academy. By the way, if you like Shark Tank, here are 64 Quotes from the Sharks you might like
Mark Cuban has always been one of my favorites on the show as I love his in your face, no punches pulled advice to entrepreneurs so I was very interested in reading his book. His book "How to win at the Sport of Business" is a rather quick read but has some powerful lessons that I think may help you on your entrepreneurial journey.
Favorite Mark Cuban Quotes
"Sweat equity is the most valuable equity there is. Know your business and industry better than anyone else in the world. Love what you do or don't do it."
"Don't start a company unless it's an obsession and something you love. If you have an exit strategy, it's not an obsession."
"It's not about money or connections–it's the willingness to outwork and outlearn everyone…And if it fails, you learn from what happened and do a better job next time."
Click Here to Tweet these Quotes
Lessons from How to Win at the Sport of Business
Mark was fired from a computer job because he chose to go sell their services one day vs. follow the instructions of his boss that wanted him to open the store. Instead Mark had someone else open the store while he closed the deal and was fired for his disobedience. (Imagine being the guy that fired Mark Cuban lol)
He studied every trade journal around his profession (computers at the time) and noticed that hardly anyone else did this and it gave him a competitive advantage as well as had him easily come across as educated when in new circles. This isn't cheating, this is just putting in more effort than others.
After Mark was fired he started his own computer consulting company, built it up just to have a secretary rip him off of all he had saved (over $80,000). This isn't the lesson, the lesson is how we reacted to this. Most people would have made it their life mission to "exact revenge" or hold a grudge, him, he just shrugged it off and focused on pouring back into the business to rebuild.
In the book he talks all about his different failures and his big win with selling his company to Yahoo for billions. Everyone asks him about how to do that but what they don't want to know about is all the night he was up all night, sleeping on the floor of his little apartment he shared with a group of guys. Remember that overnight successes are rarely that.
Hope this quick blog helps you in your entrepreneur journey, I enjoyed his book and suggest you grab a copy!
Did This Help You? If so, I would greatly appreciate it if you commented below and shared on Facebook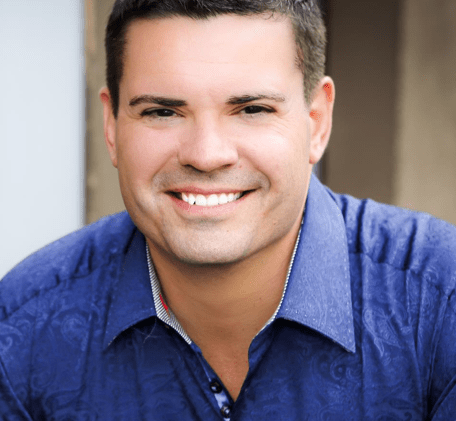 Ray Higdon's Network Marketing Blog
Skype: ray.higdon
Email: [email protected]
Periscope – Ray Higdon on Periscope
Considering Coaching? Check out my Work with Me tab and Survey where we Help People Everyday.
PS: If Your Upline Does Not Have a Step-By-Step Blueprint For ONLINE Marketing Success, Check This Out (Unless You Already Have Too Many Leads) – Click Here For Instant Access
If you enjoyed this post on Lessons from Mark Cuban and the Sport of Business, retweet and comment please