Want the most awesome Shark Tank quotes? You've come to the right place!
Here are a TON of quotes from the Shark Tank Cast that will blow you away.
The Shark Tank Plot
As I don't know the international popularity of the Shark Tank, real quick, the concept is simple. Entrepreneurs and Inventors get on the show to pitch their product or service to the Shark Tank cast that is comprised of millionaire and billionaire entrepreneurs and investors in the hopes that they can secure some financing from these guru's in exchange for equity in their company.
My Favorite Shark Tank Quotes
Here are my very favorite Shark Tank Quotes from the different Shark Tank Cast members.
These first Shark Tank Quotes are from Kevin Harrington. We had Kevin speak at last years Top Earner Academy and even created a product with him – Sales Secrets from a Shark
1. "You only stay in front by coming up with ideas your new competitors haven't thought of yet." – Kevin Harrington
2. "Being born into poverty does not mean you are condemned to spend the rest of your life in poverty." – Kevin Harrington
Click Here to Tweet
3. "I did something rather innovative that my competitors didn't like: I took out a full-page advertisement in the Yellow Pages that listed an office on the east side of Cincinnati, and another office on the west side, while every other heating/air-conditioning company had only one location and one phone number. I was the citywide company. In fact, our 'westside office' was just an answering service taking telephone message. From the start we appeared to be a big company." – Kevin Harrington
4. "When I was starting out, being a young entrepreneur was not fashionable. Parents would ask, 'When are you going to get a real job?'" – Kevin Harrington
Click Here to Tweet
Mark Cuban Quotes
5. "Sweat equity is the most valuable equity there is. Know your business and industry better than anyone else in the world. Love what you do or don't do it."  – Mark Cuban
Click to Tweet This
6. "Don't start a company unless it's an obsession and something you love. If you have an exit strategy, it's not an obsession."  – Mark Cuban
Click to Tweet
7. "It doesn't matter how many times you have failed, you only have to be right once."  – Mark Cuban
8. "It's not about money or connections–it's the willingness to outwork and outlearn everyone…And if it fails, you learn from what happened and do a better job next time."  – Mark Cuban
Click Here to Tweet This
Kevin O'leary Quote
9. Building wealth requires the ability to think the way money thinks, which means never confusing money with emotion.  – Kevin O'Leary
Click here to Tweet
Barbara Corcoran Quotes
10. "All the best things that happened to me happened after I was rejected. I knew the power of getting past no." – Barbara Corcoran
Click to Tweet
11. "I was a hot-dog stand lady, I was an orphan housemother, I was a waitress three or four times. All of those jobs did not have good bosses. They basically told you what to do, when to do it, and when to hop. And I just didn't like that very much." – Barbara Corcoran
Lori Greiner Quotes
12. "The big thing for me is, I never think about myself as a female in business. I'm a person in business."  – Lori Greiner
Click to Tweet
13. "A brilliant idea doesn't guarantee a successful invention. Real magic comes from a brilliant idea combined with willpower, tenacity, and a willingness to make mistakes."  – Lori Greiner
Robert Herjavec Quotes
14. "I get up at 4 o'clock in the morning, I'm usually in the office by 5-5:30am. You know people always complain to me about traffic in Toronto and how bad it is, and I say when I go to the office there's no traffic." – Robert Herjavec
Click to Tweet
15. "Without the ability to visualize a goal and believe it will be reached, nothing of substance will be achieved. Not by anybody. Not at any time. Not in any place." – Robert Herjavec
Daymond John Quotes
16. "The thing about branding is it isn't etched in stone. A brand is a mark or an image or a perception we stamp on a product, a concept or an ideal, but it doesn't last forever. Like anything else, it needs to be nurtured and reinforced, or it will start to fade."  – Daymond John
Click here to Tweet This
17. "I've come to learn that my initial investment is more about the person versus the product that I am buying into. I've also learned that I really do enjoy giving worthy people an opportunity of a lifetime."  – Daymond John
More Shark Tank Memorable Quotes
20 More Shark Tank Quotes from the Women
20 More Shark Tank Quotes from the Men
7 More Shark Tank Quotes from Barbara Corcoran
Join the Conversation!
Which of the Shark Tank Quotes did you like the best and are most applicable in your situation? Be sure to comment below!
Did This Help You? If so, I would greatly appreciate if you commented below and shared on Facebook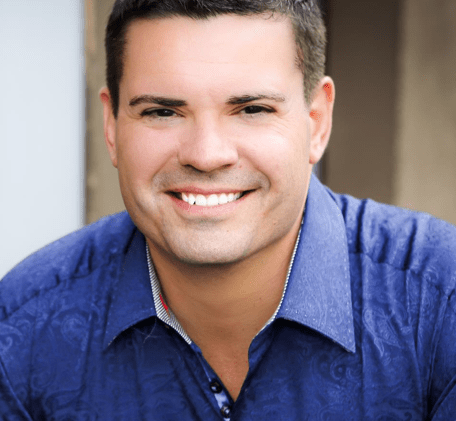 Ray Higdon's Network Marketing Blog
Skype: ray.higdon
Email: [email protected]
"I Teach You the Marketing, Mindset and Sales Strategies to Make More Money and Follow Your Passion!"
PS: If You Don't have a Team, Haven't Recruited Anyone (or less than 10 people), This is the Course you Should Get – Network Marketing Training Course
If you enjoyed this post on Shark Tank Quotes that are Absolutely Powerful, retweet and comment please