<<<<====Share Over Here =)
Learn How to Blog – Day 2 From Cabo!
Greetings again from Cabo! Today we continue our journey helping you learn how to blog with day number two!
Did you enjoy Day 1?
In case you missed it, you can still see by clicking here – Learn How to Blog Day 1. We are keeping these videos very basic and short for two reasons, one, you don't need to complicate things when you want to learn how to blog and two, my Internet connection in Cabo is NOT the greatest lol.
Day 2 of Learn How to Blog MIGHT be the MOST Important!
There are only very simple things that can prevent someone from blogging or benefiting from having a blog and I discuss it in today's video. As discusses in day number one of this series, I love blogging because blog posts last forever, people like them and we make sales and get leads from blog posts that are over two years old! (unlike most other marketing methods)
Are you Horrible at Technology?
Would you rather smack your hands with a hammer than learn something technical? Don't worry, I am the same exact way, truth is, I have ZERO idea how to even setup a blog but I didn't let that slow me down like most people. Watch the below video to see what I mean and tell that technology monster to get OUT of your way!
Video: Day 2 of my Basic Blogging Tips
My buddy Soumangue JUST emailed me another option that I did not know about. It's called Free Blog Factory and they will setup your blog for you for free. All you have to do is signup through their link for domain hosting (which you need anyway) and they do the rest, pretty cool.
Did that video help? Please comment and share with anyone you think might benefit. Do you have a teammate that might want to learn this stuff? Feel free to share with them. Tomorrow we go even deeper as I talk about your giveaway on your blog post that will REALLY help you get more leads. There is no sense in you taking the time to learn how to blog if you AREN'T getting leads, tomorrow will help! Make sure you register here for our webinar on Blogging for Money, it is going to be HUGE!
To Your Abundance!
Did This Blog Help You? If so, I would greatly appreciate if you commented below and shared on Facebook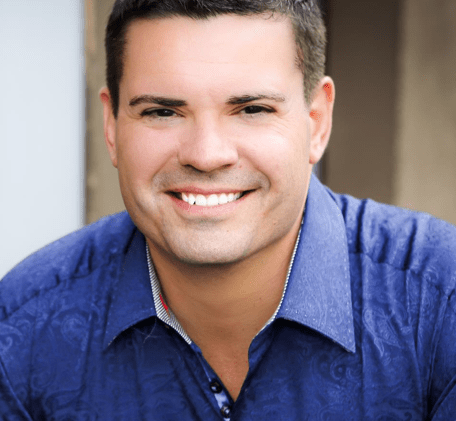 Ray Higdon
Skype: ray.higdon
Email: [email protected]
"I Show Network Marketers How to Recruit More Reps, Get More Leads and Become a Top Earner in Their Network Marketing Company."
Image(s): FreeDigitalPhotos.net
PS: Have you seen my Pro Blog Academy? My buddy Robert now gets over 2,200 visits per day from the training in this product, click here to learn more

If you enjoyed this post about Learn How to Blog – Day 2 From Cabo!, retweet and comment please