<<<<=====Share on Facebook Here and Google+ above

If you Like, RETWEET HERE============>>>>
And Comment Below!
Kudos to Infusionsoft Consultants:
Sixth Division
OK, this has nothing to do with network marketing or my normal stuff I post on this site, this is a HUGE thank you and kudos to a company and people that have helped my business tremendously. Sixth Division are a group of infusionsoft consultants based in Arizona and this post is solely focused on how much they ROCK!
How Did Sixth Division Help Me?
A few months back I bought Infusionsoft to help me better segment my list as well as help me with my personal product sales. I had never collected one lead or made one sale through Infusionsoft and had spent thousands upon thousands on programmers to help me do so but was getting nowhere. When I arrived at the doors of Sixth Division I was thoroughly disgusted with my progress (or lack thereof) of trying to get Infusionsoft up and running.
After spending just two days with these rockstar infusionsoft consultants, my business started collected more leads than ever and making sales on auto-pilot. If you would like to see what they did for me, you can see some of it by opting into the form on the upper right hand side, none of that was there before sixth division. By the way, if you go to their two day, make sure you request Bret, he is a total rockstar and has gone far and beyond our expectations.
Video Testimonial for Sixth Division
Why Would I Post This On My Page?
Folks, sixth division did not ask me to post this on my page, I posted it because they are an awesome company that really helped me out. Too often I have seen people in this industry forget who helped them, those people are known as ingrates and quite frankly disgust me. NEVER forget who helped you get where you are, this one attribute will get you far in life and prevent you from having to constantly rotate your circle of friends. Many others have helped me including Numis Network, MLSP, and Magnetic Sponsoring. Gratitude to all those out there truly giving great service and focused on helping others like Sixth Division!
If you enjoyed this post please comment and share if you want more content like this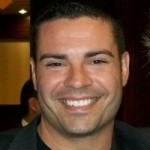 Ray Higdon
Skype: ray.higdon
Email: [email protected]
Work With Me – Numis Network
Image: digitalart / FreeDigitalPhotos.net
Image: Andy Newson / FreeDigitalPhotos.net
PS: If Your Upline Does Not Have a Step-By-Step Blueprint For Success, Check This Out (Unless You Already Have Too Many Leads) – Click Here For Instant Access
If you enjoyed this blog on the infusionsoft consultants, Sixth Division, retweet and comment please