<<<<=====Share on Facebook Here and Google+ above

If you Like, RETWEET HERE============>>>>
And Comment Below!
Keys to Network Marketing on the Internet
Lots of people are trying to figure out the right way to do network marketing on the Internet but what are the real secrets to unlocking the online potential? This article will help you, take it from me, an online marketer who is also the number one income earner in his MLM.
Is Network Marketing on the Internet Easier?
Well, that depends. You will read about my journey later in this blog but learning how to properly do network marketing on the Internet, like all things worth pursuing, takes time. MOST people turn to online because they are unwilling to get better at the core fundamentals such as prospecting and building relationships with people. The Internet will NOT replace the fundamentals but it can give you a way to locate more people to talk to while also creating an avenue to out value into your marketplace (blogs, videos, articles, etc).
There is not too much of a learning curve when it comes to what I call active prospecting but when it comes to Network Marketing on the Internet via content and value, there is a large learning curve for most people.
Suggestions for Network Marketing on the Internet Quickly
Don't forget the that the biggest reason people choose to do network marketing on the Internet is to get leads and to hopefully get sales. Well, if you use the Internet as a prospecting tool you can very quickly get a return on your time investment.
How I Started My Journey
A friend of mine introduced me to something that changed my life back in 2009, that course was called Magnetic Sponsoring. Magnetic taught attraction marketing and more importantly the right kind of attitude to have when connecting to people online. It's funny how many people EACH day approach me the wrong way that would be SOO much better if they simply understood the principles taught in that course.
Fastest Way to Learn Online Network Marketing
This is the path that I took.
1. Get yourself a system. There are a few out there that will hep guide you systematically down the learning curve. You want to find one with a solid community that ties you in with the right mentors. I chose My Lead System Pro. They have a 14 day trial but if you think you will learn online network marketing in 14 days, unfortunately, you have false expectations. If you want to know the benefit of having a funded proposal system like MLSP, you can watch my video here. (this is a private video I normally only share with my teammates)
2. Decide where you will focus your prospecting efforts. My wife and I focused our efforts on prospecting on Facebook. If you go this route, make sure you avoid these Facebook prospecting mistakes.
3. Decide what method of content delivery you are going to do long term. As you could guess I chose blogging as I think it's the smartest way to deliver content and the search engines love it.
What About Your Journey?
Share in the comments how your journey is coming if you have been studying online network marketing, happy to help point you in the right direction just for commenting.
If you enjoyed this post please comment and share if you want more content like this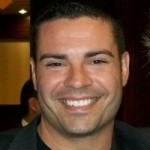 Ray Higdon
Skype: ray.higdon
Email: [email protected]
Work With Me – Numis Network
Image(s): FreeDigitalPhotos.net
PS: If Your Upline Does Not Have a Step-By-Step Blueprint For Success, Check This Out (Unless You Already Have Too Many Leads) – Click Here For Instant Access
If you enjoyed this blog on Network Marketing on the Internet, retweet and comment please