<<<<====Share Over Here =)

Justified MLM Owners or Unfair Termination?
Last night I heard some disturbing news. About 80 online marketers were terminated from a popular health and wellness MLM. Curious if you think it was unfair termination..
MLM Termination Witchhunt
Just last week I did a blog about multiple streams of income, and it's kinda weird that this just recently happened. In my video I talked about creating streams of income that were NOT competing and were supporting versus just hop to MLM to MLM re-recruiting people from each stream of income.
Well, those who were terminated were not cross recruiting, they were simply just IN another thing that isn't even an MLM. The worst part is, they were in that thing before they joined and actually came from that world with the company fully knowing. That means the company, in my opinion, allowed these marketers to build their business using the tactics they had been using then once built, terminated them. One of them had even made $35,000 in one month from the company, just to get terminated a few months later. So, the question is, IS this unfair termination or were they agreeing to not be (in)dependent contractors but instead be dependent contractors?
What Happened to Me
I was never officially terminated from a multi level marketing company (I quit due to their policies) but I recall TELLING upline and company representatives that I was using the Internet just to be threatened and sent cease and desist letters later. It is one of the big reasons I have stayed with my primary company is they embrace today's technology and they actually don't even care if you are in multiple networks so long as you don't cross recruit. I think one of the reasons is due to one of the owners was actually a victim of unfair termination earlier in his career. He had built his business to be the number one income earner in the company just to be terminated as the company (a health and wellness company) decided to get rid of the big incomes and do more of their business through retail.
Video: Unfair Termination or Not?
So, do you agree with me? Or am I missing something? Would love to hear your feedback at the bottom of this post on this important topic.
To Your Abundance!
Did This Blog Help You? If so, I would greatly appreciate if you commented below and shared on Facebook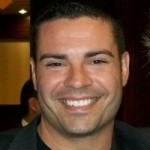 Ray Higdon
Skype: ray.higdon
Email: [email protected]
Work With Me – Numis Network
Image(s): FreeDigitalPhotos.net
PS: Amazing 37 page report from Rich Schefren (first report he has released in 5 years) on the state of online marketing – Download it Free Here (You don't even need to optin)
If you enjoyed this post about Justified MLM Owners or Unfair Termination?, retweet and comment please