<<<<======Share on Facebook Here
If you Like, RETWEET HERE============>>>> And Comment Below!
How to Use Cheap Bandit Signs to Build Your MLM
First question you may have, unless you have ever been in real estate, is, what the heck is a cheap bandit sign? Chances are you drive by cheap bandit signs every single day. They are the ones alongside the road that advertise real estate, vote for me or that someone is buying junk cars or gold nowadays. They have other uses and the gentleman that I interviewed last night on my team training webinar is currently using cheap bandit signs to get 20-25 QUALIFIED leads every single day. You might want to pay attention if you want to know how to use them to build your MLM!
Adam Chandler Teaches: (In The Below Video) How to Build Your MLM with Signs
I don't normally do this but I am sharing this video from last nights team members only training. This is a very thorough, with scripts and pictures, how you can build your MLM by using cheap bandit signs followed by a full Q&A session. If you are looking for a creative, easy to be duplicated way to build your MLM, this video will certainly do the trick.
Now you know (assuming you watched the video) how to build your MLM with cheap bandit signs. Big thank you to Adam Chandler for being so thorough and sharing his scripts, signs and pictures, you are an all-star!
Post-It Notes to Build Your MLM
In the video, Adam talked about a training I did with Post it Notes, you can watch the full recording here -
Post It Notes Marketing Training
If
you enjoy this post,
please quickly do me a favor and share with others and comment below.
To Your Abundance!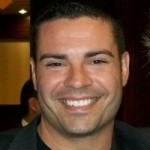 Ray Higdon
[email protected]
Follow Me On Twitter -
Southwest Florida Twitter Dude
Check Out My FB Page -
Ray Higdon Page (Free Internet Marketing Resources)
Wanna Work With Me? -
Work With Ray Higdon
PS: You can get updates like this and others by entering your name and email in the top right box of my site.
PSS: If Your Upline Does Not Have a Step-By-Step Blueprint For Success, Check This Out (Unless You Already Have Too Many Leads) -

Click Here For Instant Access
NOTE: You Have to Check the Checkbox
That Says You Are NOT a Spammer to Make a Comment Below
Image: Michal Marcol / FreeDigitalPhotos.net
If you enjoyed this blog on using cheap bandit signs to build your mlm, share this with others and comment below!